Bus Simulator 21
»

PC, PlayStation, Xbox

»

April 14, 2022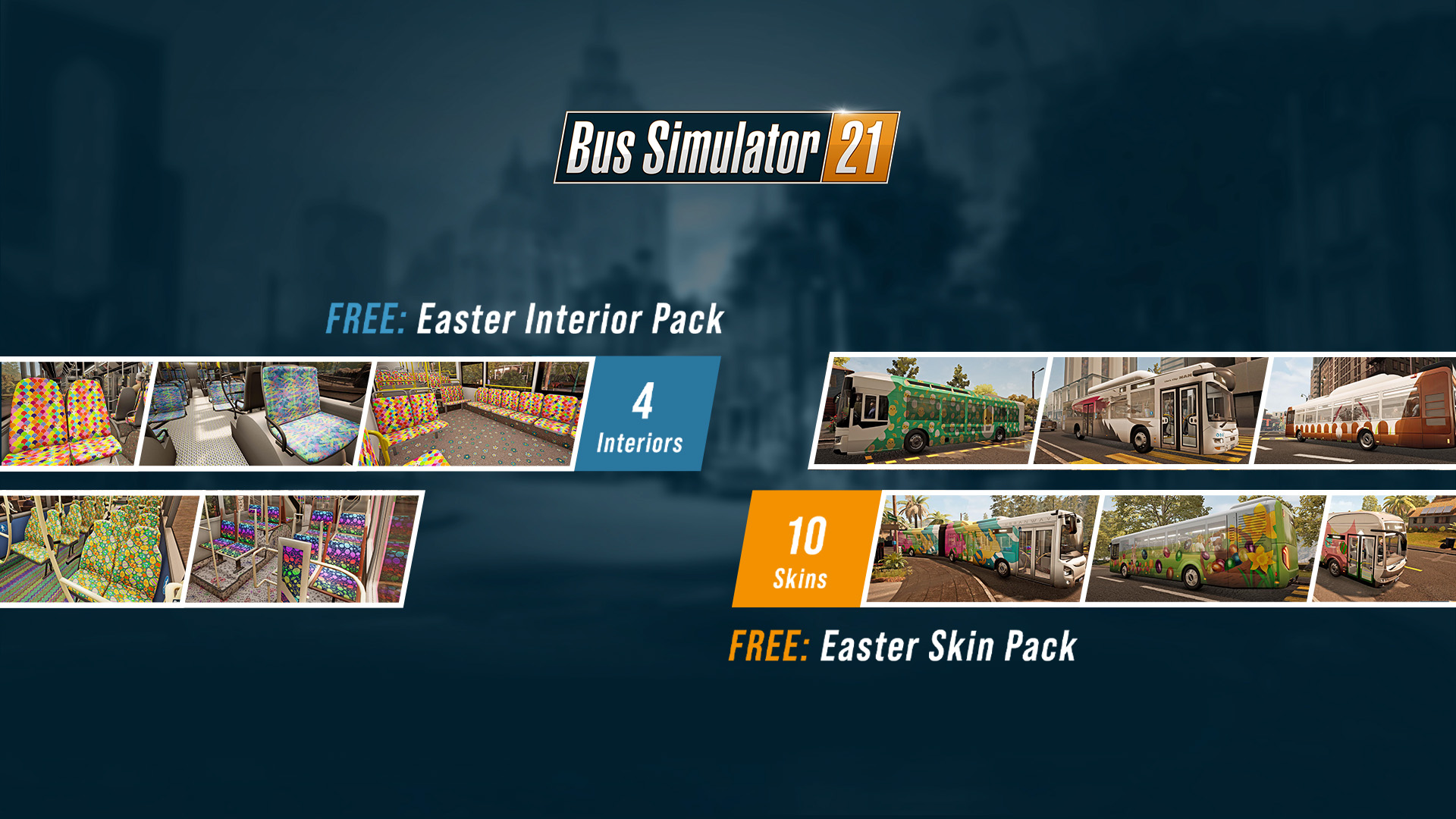 Hello Bus Drivers!
Easter is near, so we are happy to share two really nice Easter presents with our loyal community: The Easter Skin Pack DLC as well as our Easter Interior Pack DLC for Bus Simulator 21 are now available for free on Steam, on the PlayStation Store and on the Xbox Store!
The free Easter Skin Pack includes 10 brand-new Easter skins for your buses while the free Easter Interior Pack offers access to 4 festive interior designs for your bus fleet!
You can take a look at them further down below.
Download them now and decorate your buses: