Bus Simulator City Ride
»

iOS, Android, Nintendo Switch

»

June 2, 2022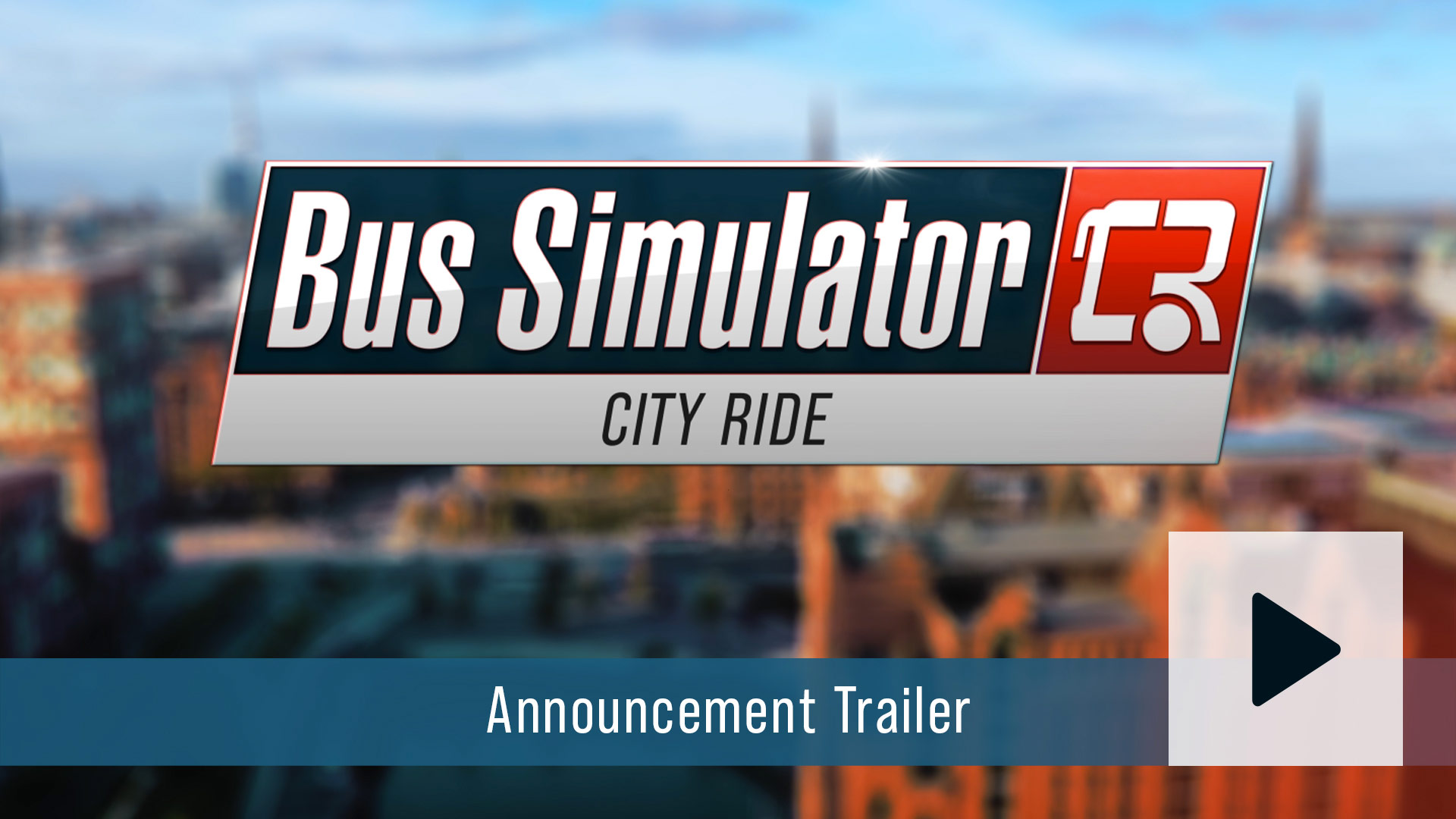 Hello Bus Drivers!
We're pleased to announce Bus Simulator City Ride, a brand-new bus simulation game coming to iPhone, iPad, Android and Nintendo Switch in Fall 2022!
This is the very first time we bring the Bus Simulator series to these platforms and we couldn't be more excited. With Bus Simulator City Ride, you will be able to drive licensed buses through a lively environment wherever you want - be it at home or on the go.
What's inside Bus Simulator City Ride?
Bus Simulator City Ride takes place within the fictional of "Havensburg" which is inspired by northern European cities and offers a variety of eye-catching buildings and landscapes including a nautical warehouse distric, haror, old town and countryside.
Your main goal is to connect those different parts of the city with a public transport network. By completing the missions of the story campaign more routes and new districts will become part of the company's urban catchment.
In Bus Simulator City Ride, you have access to 10 original licensed buses from world famous manufacturers such as Alexander Dennis, Setra and IVECO. So yes, all the brands you know and love from Bus Simulator 21 are here as well!
Take part in the official playtest!
You want to play Bus Simulator City Ride before its official release? Here's how!
Starting today, if you own an iPhone or iPad, you can apply for participation in a closed and limited playtest on TestFlight by Apple. Starting on June 10, 2022 (that's a Friday!) participants will get full access to the current development version and support the team with their valuable feedback.
More information and the application form can be found here!
Who's developing the game?
While the stillalive studios developer team is still working eagerly on the upcoming updates, game improvements and new content for Bus Simulator 21, a dedicated team started the development of Bus Simulator City Ride. This time, with assistance by external studio partners.
Bus Simulator City Ride will be released in Fall 2022 on the Apple App Store and on Google Play as well as the Nintendo eShop. Next to the digital release for Nintendo Switch, a retail version will also be available in selected countries.