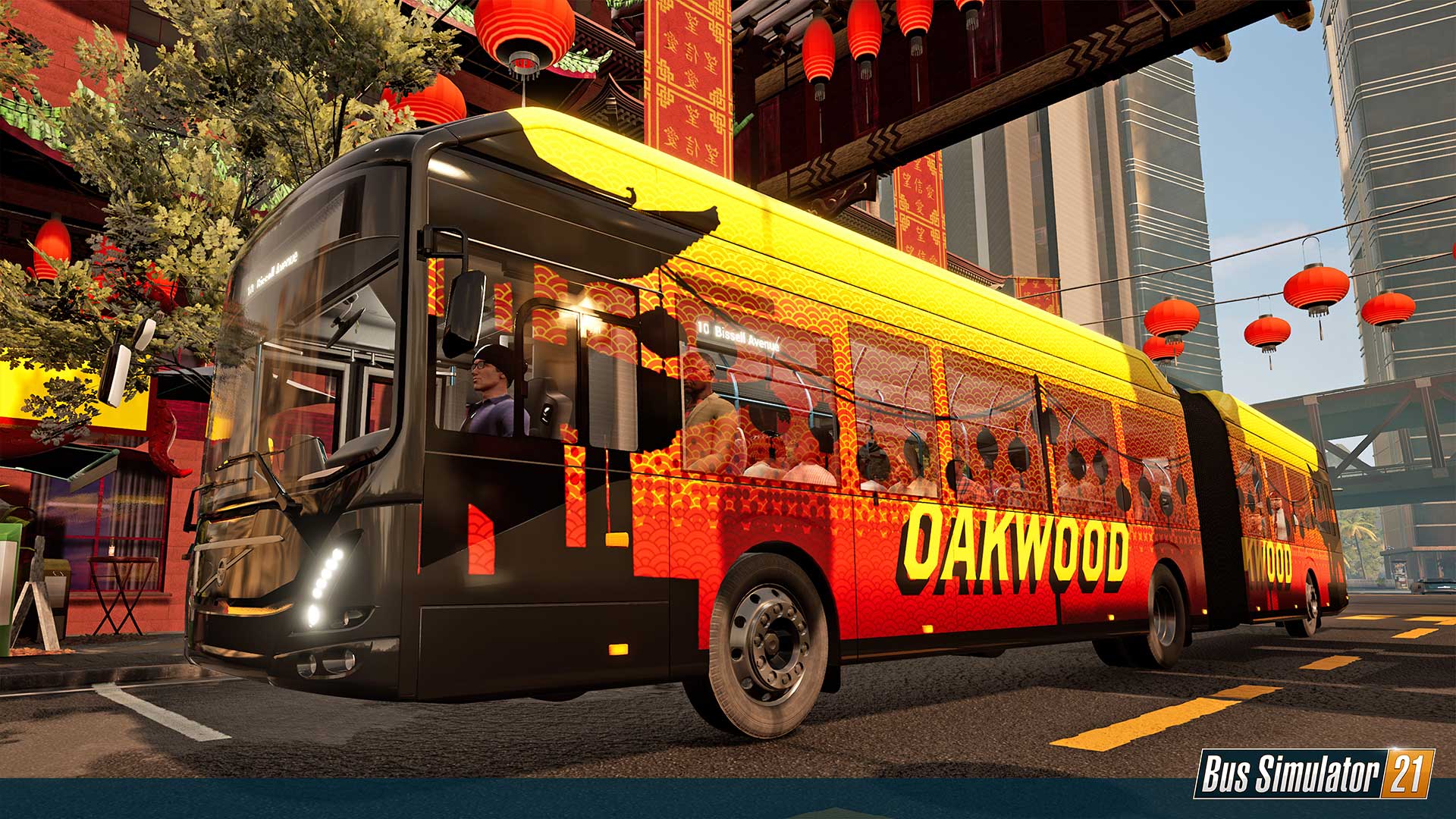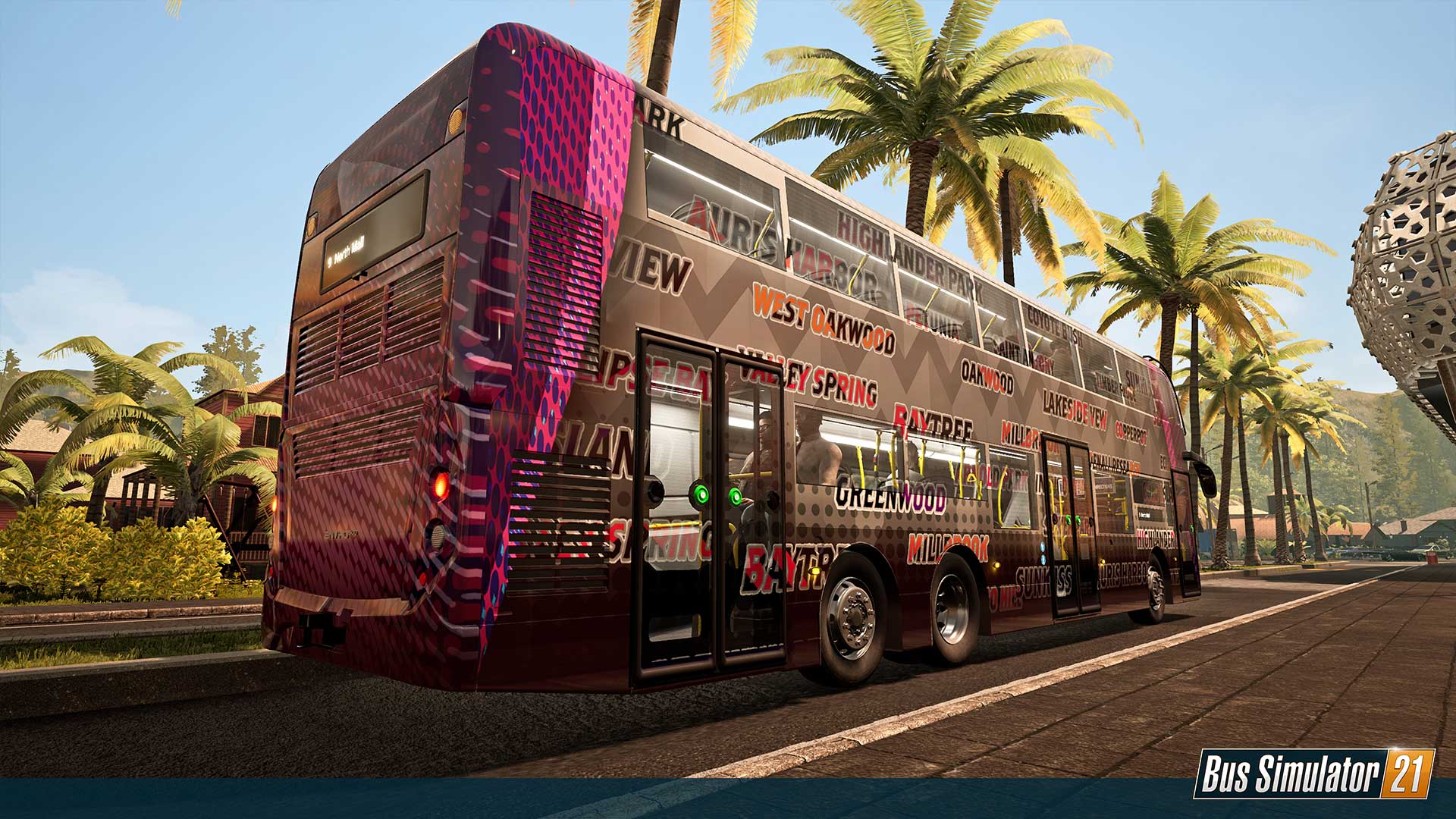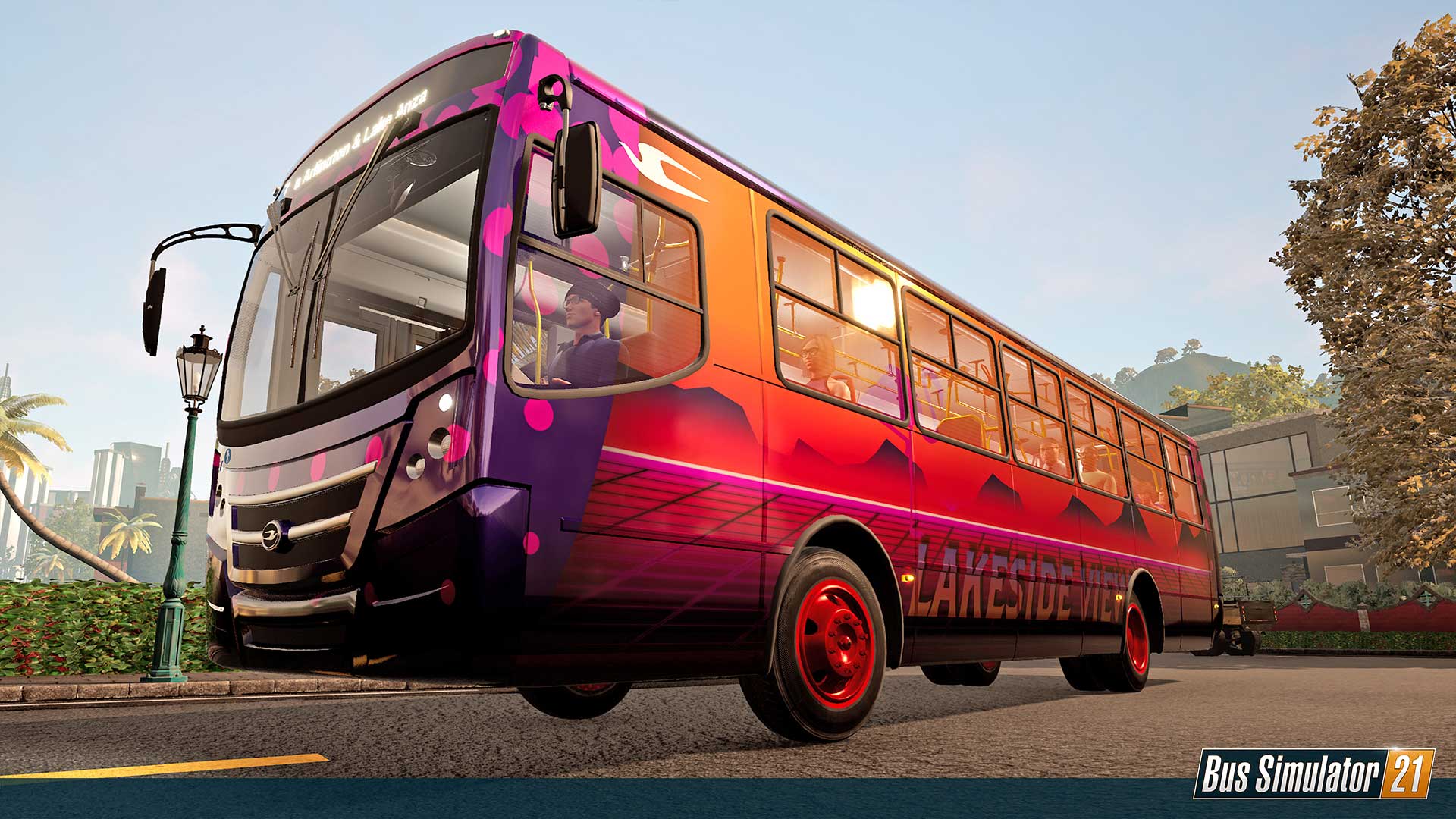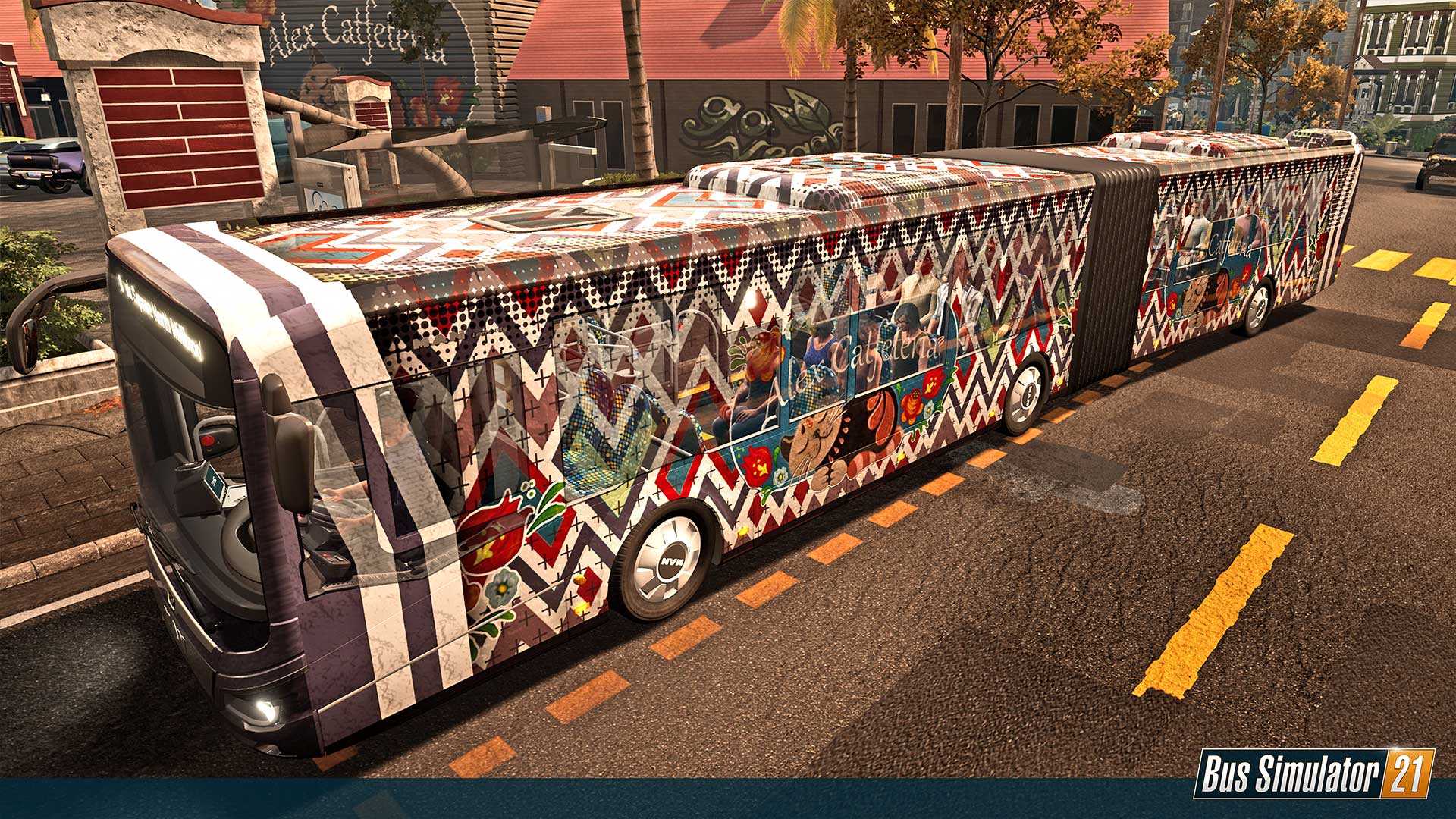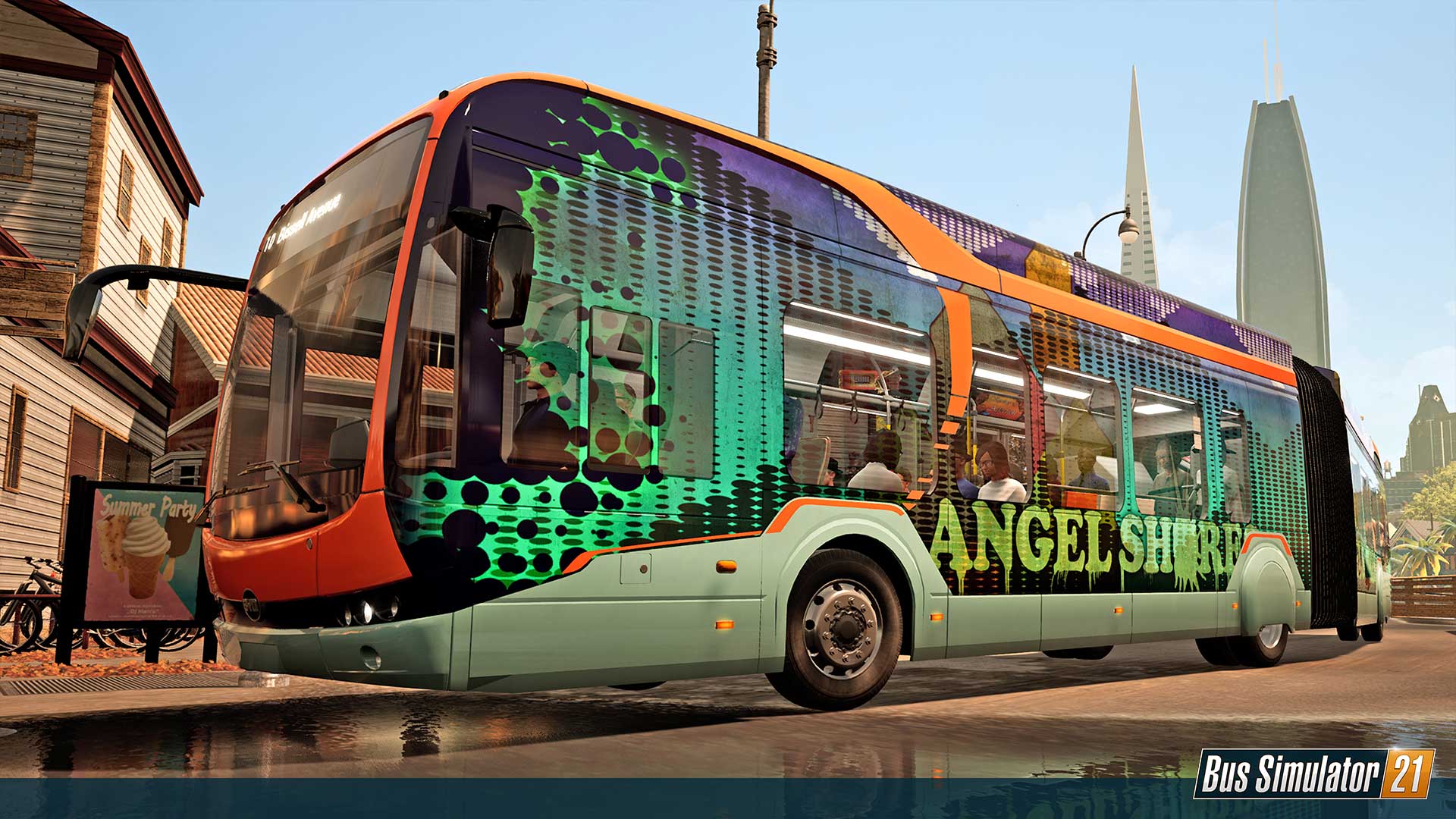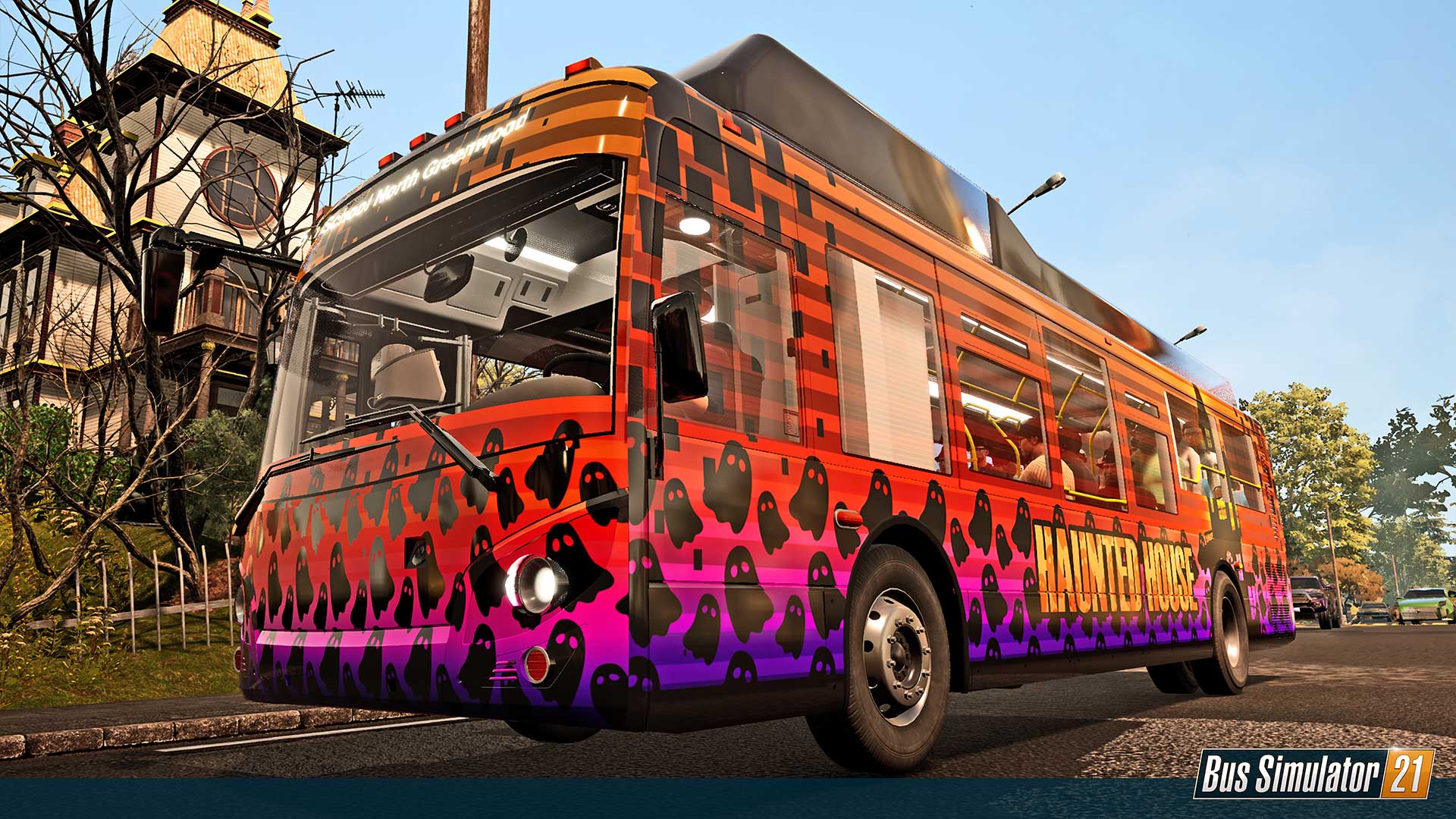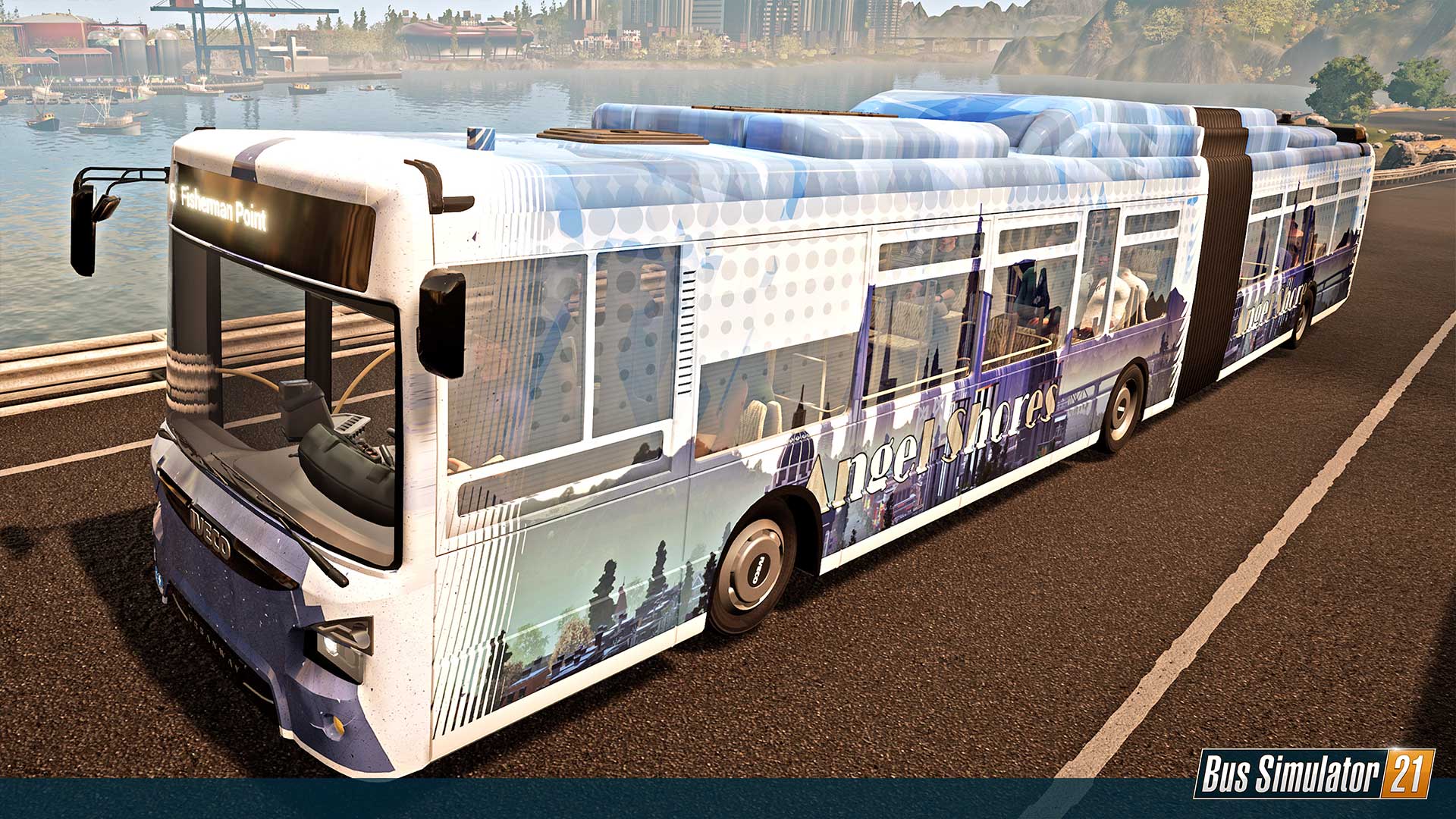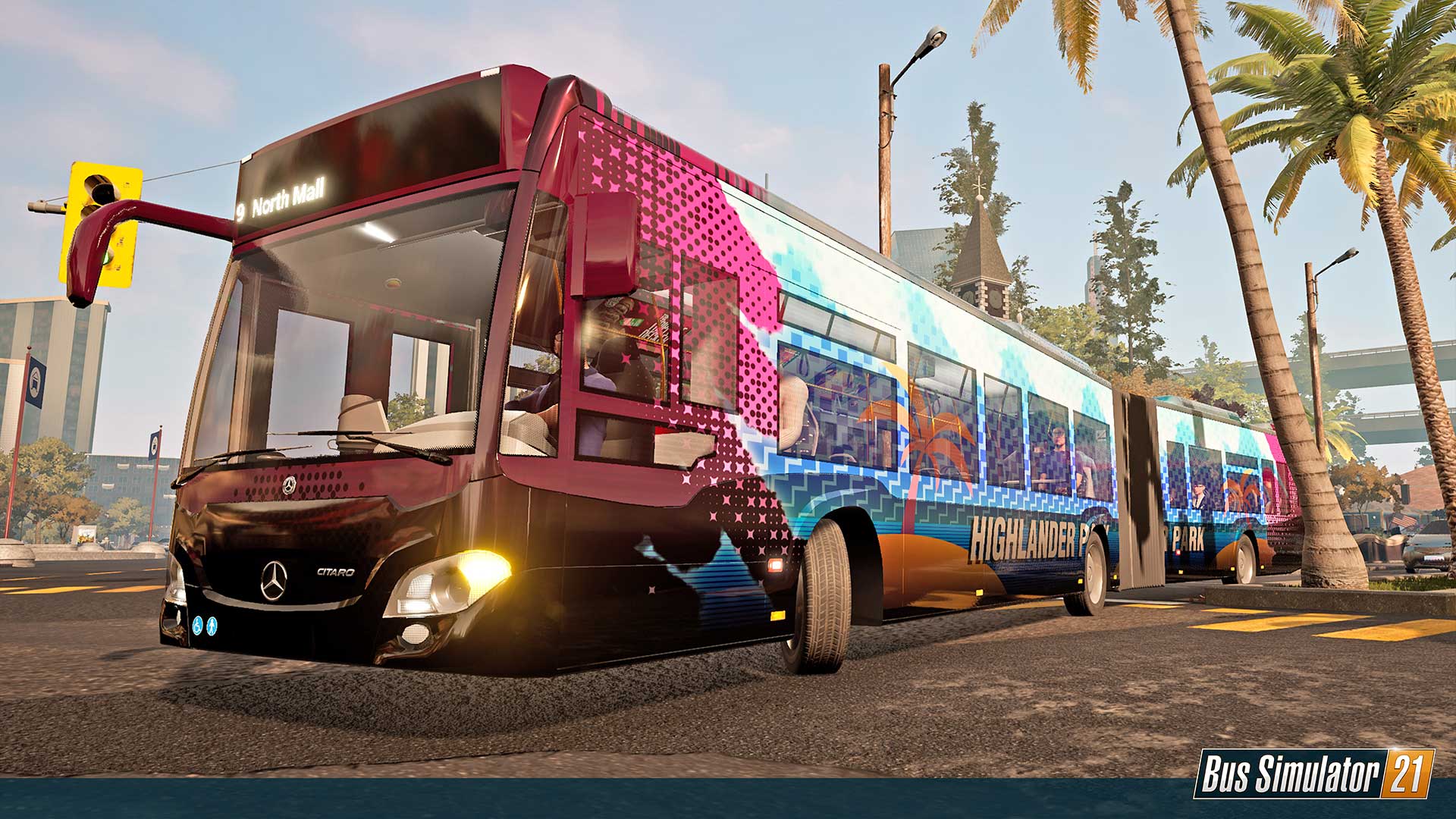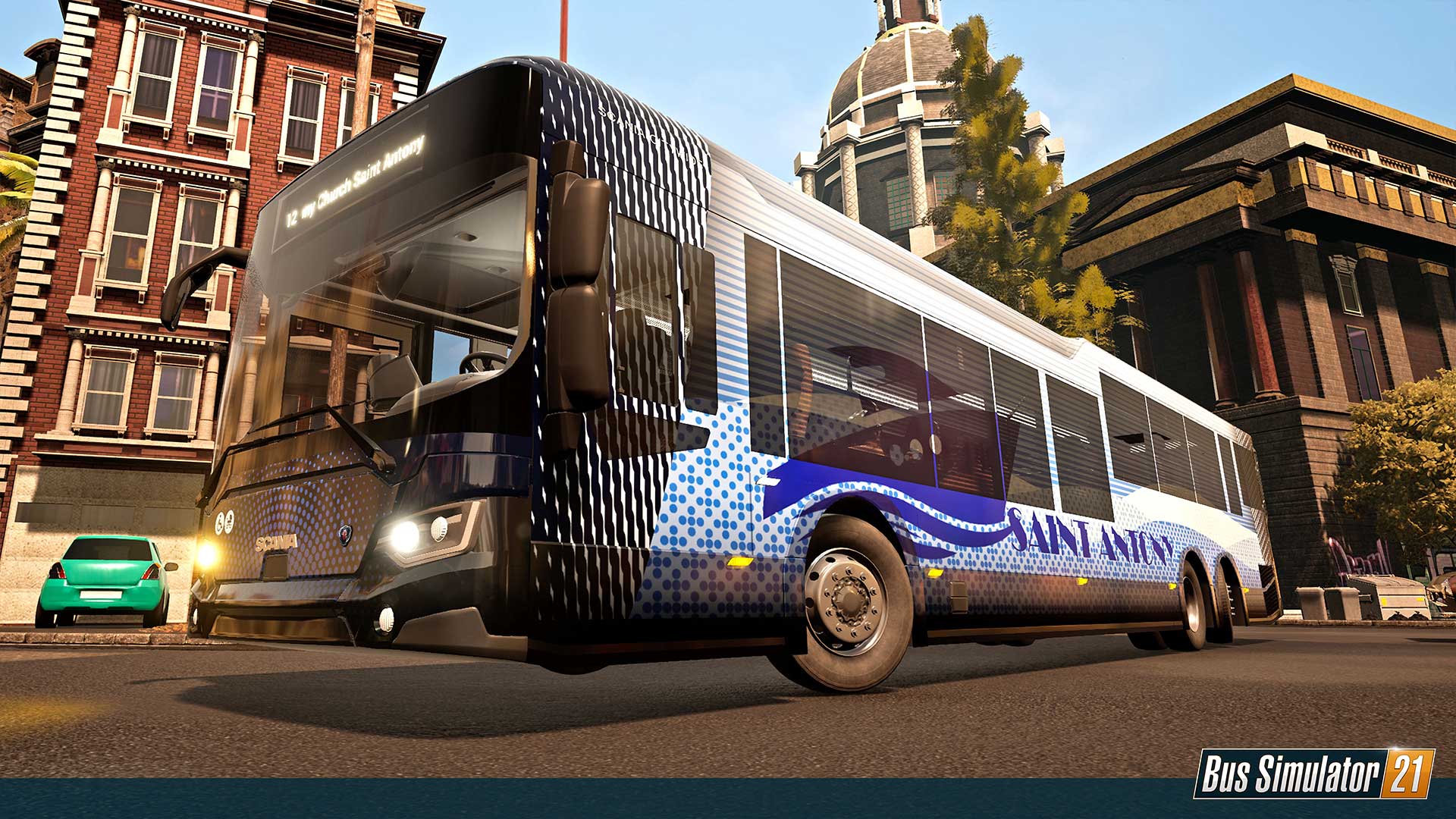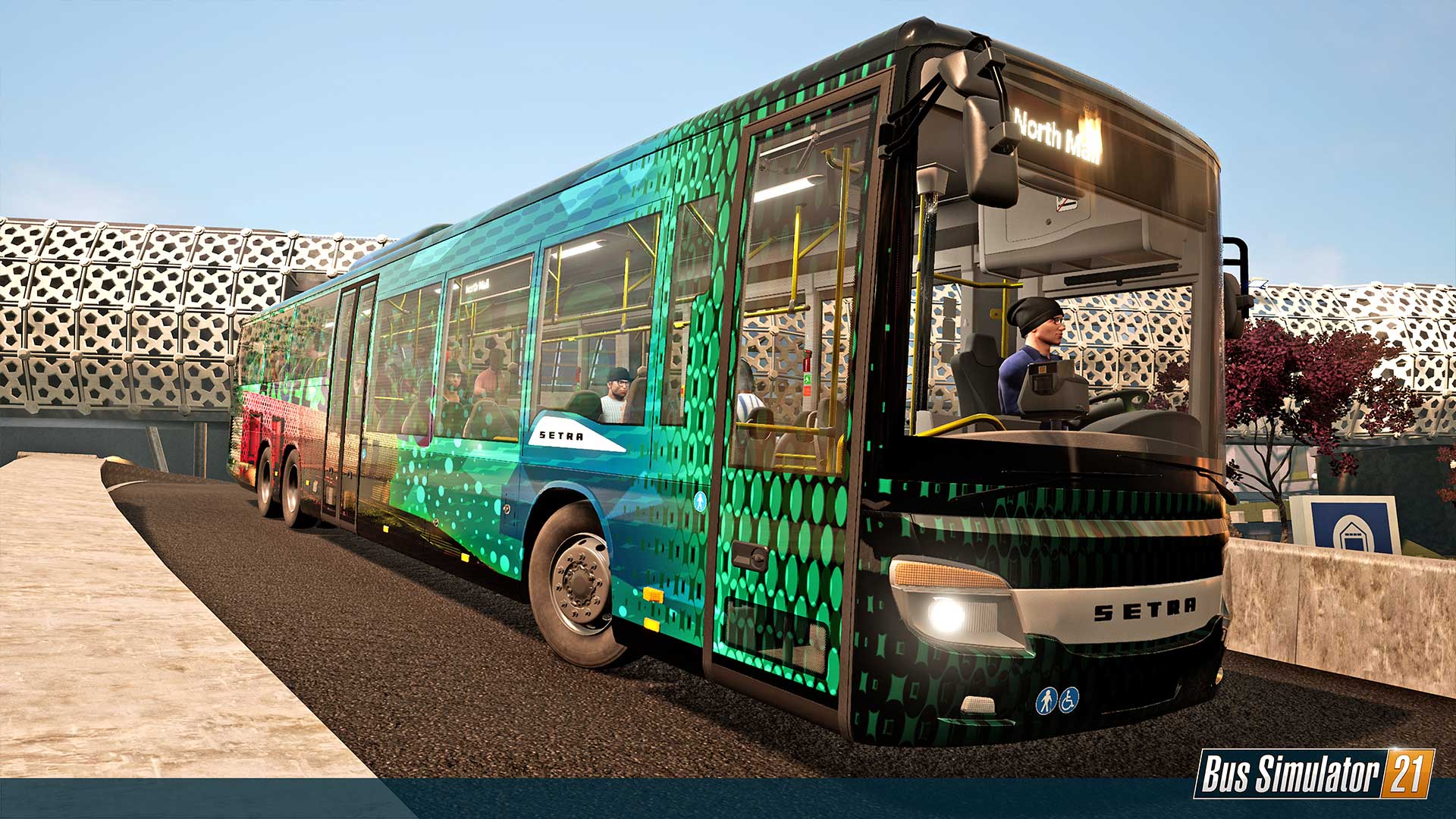 This collection of 10 unique paint jobs lets you represent the new USA map "Angel Shores", as well as its sights and secret spots, while you drive the streets of Angel Shores and Seaside Valley.
These paint jobs are included in the Angel Shores Insider Skin Pack:
Oakwood Chinese styles
Lakeside View
Saint Antony
Highlander Park
Angel Shores Skyline
All Angel Shores districts
Mystery House
Transit station
Graffiti
Alex Catfeteria
All paint jobs are fully compatible with all buses, including articulated, double-decker, and e-buses. If you decorate your bus with these skins, the residents of the beautiful cities of Seaside Valley and Angel Shores will immediately know that you are an Angel Shores insider, no matter which roads you take.
Where to buy the Angel Shores Insider Skin Pack for Bus Simulator 21
The Angel Shores Insider Skin Pack is available now for PC, PlayStation and Xbox: