Bus Simulator 21
»

PC / PS4 / XB1

»

May 28, 2021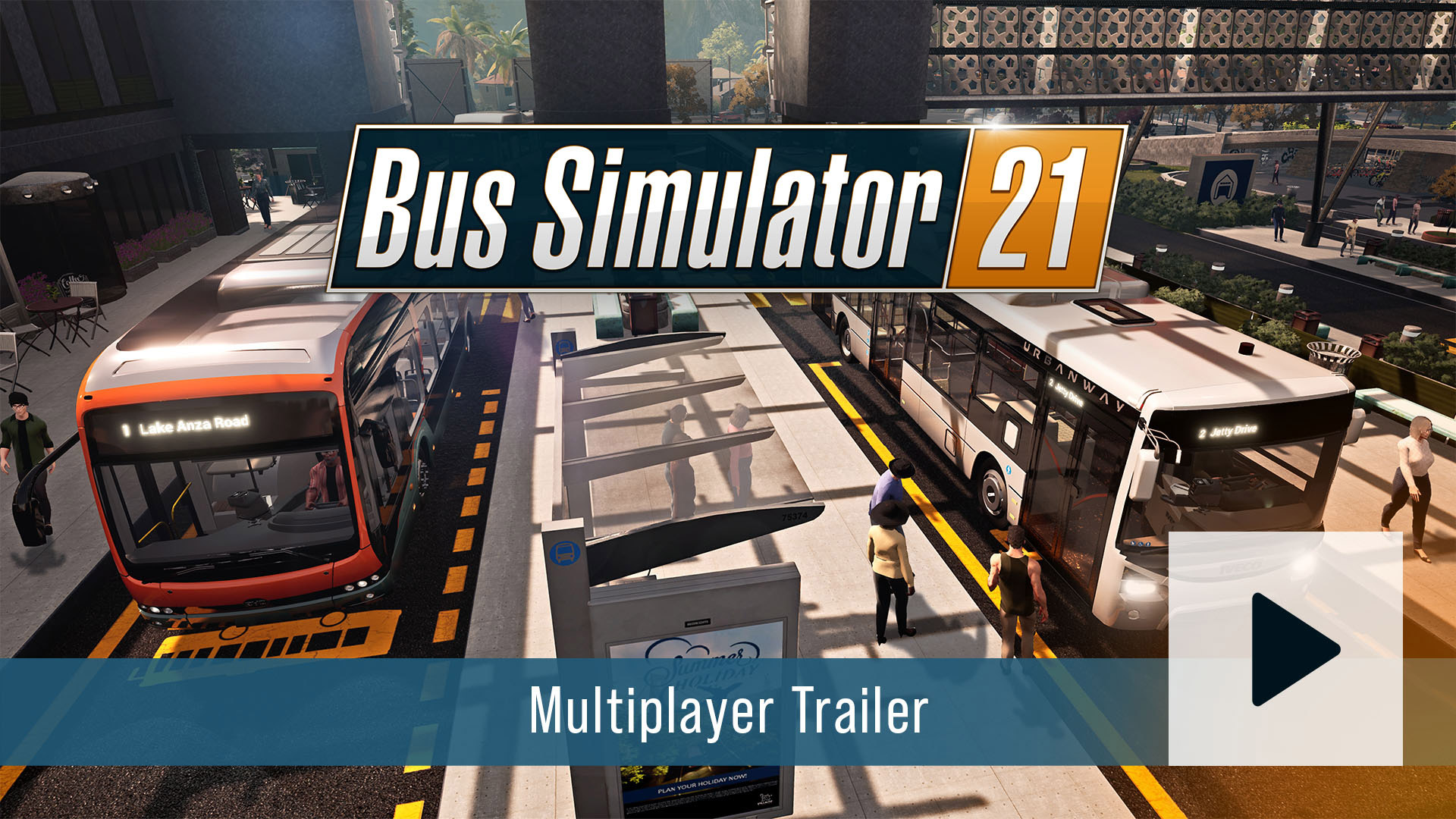 Cheers, Bus Drivers! One of the best things about your shifts is certainly that there's not actually a point at which you're ever fully alone. And it's not just the accompaning citizens or the fellow AI co-workers, your friends can join you, too: Bus Simulator 21 will of course, just like its predecessor, offer a cooperative multiplayer mode!
Up to four players can roam around as part of a company at the same time, bringing you together for the ride of your lives. As a team, you can work alongside each other to ensure the further growth of your bus empire! Drive your lines, buy new buses for your fleet, plan the route network, manage the company - all together as one group.
The Liberty of Rights
As the owner of the company, you can of course decide which player can do what: Set the rights accordingly if you don't want the power to be split equally among every player. You can adjust the rights for every single person inside your lobby: Can they adjust uniforms? Can they edit routes? Can they travel in time? Can they buy, sell and customize buses? Can they adjust the rights of other players as well? All of these decisions and much more are up to you!
Of course, you can also decide how and if your multiplayer lobby can be found by other players. Do you want it to appear in the server browser? Easy as that! Do you want it to be hidden so that only members of your friends list can join? No problem. Or maybe you want to invite them all separetely, keeping the lobby private - it's your choice. You can even set up a password should you seek further protection!
Cross-Generation Multiplayer
Bus Simulator 21 offers a cross-generation multiplayer on consoles, meaning that players on both PlayStation 4 and PlayStation 5 can play with each other - the same concept applies to those on Xbox One and Xbox Series X|S.
Of course, Bus Simulator 21 will still provide you with a traditional singleplayer experience. However, the multiplayer mode makes it possible to work together on fulfilling the challenging missions as part of the campaign as well as simply running the company in sandbox mode.
Bus Simulator 21 releases September 7, 2021 on PC, PlayStation 4 & Xbox One - and is fully playable on PlayStation 5 and Xbox Series X|S. Do not forget to check out our official store page for details how to wishlist or pre-order the game. Go, grab your friends and set up a group already - we're only a few months away!