Bus Simulator 21
»

PC / PS4 / XB1

»

May 21, 2021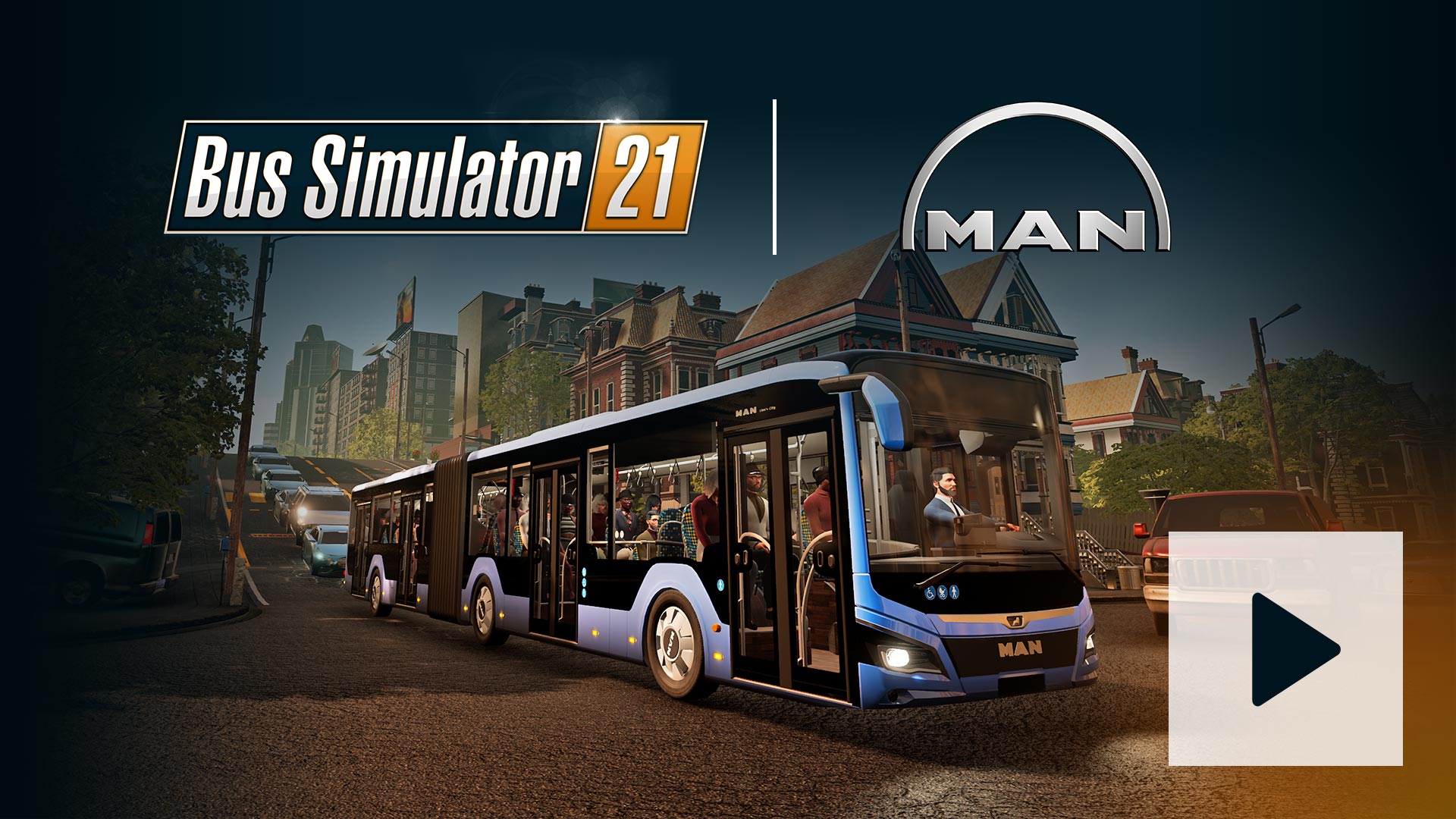 Hello Bus Drivers! Ready to hit the roads of Angel Shores? I bet on it. And what's better than choosing one of several amazing buses from MAN as part of your journey?
Yes, you're reading correctly: MAN returns to Bus Simulator 21 as an official license partner! Let's be honest here, Bus Simulator would not be the same without the ability to get behind the wheel of an MAN bus.
The full team is here!
Seven buses from MAN will join the ever growing fleet of Bus Simulator 21 - including old acquaintances and newcomers. For the very first time, the MAN Lion's City 18 articulated bus will be part of the brand family, and I'm very sure that it will be a must-have for your company. With a length of 59,25 feet (18,06 m) and a height of 8,36 feet (2,55 m) it allows you to transport up to 152 passengers. Extremely helpful during peak times, if you ask me...
Without further ado, here's a full list of all included models in Bus Simulator 21:
MAN Lion's City
MAN Lion's City G
MAN Lion's City L
MAN Lion's City M
MAN Lion's City CNG
MAN Lion's City City Bus
MAN Lion's City 18
Into the spotlight!
Buckle up your seat belt and start the motor! If you want to see all bus models in action, check out the trailer above and the screenshots below! You can definitely fall in love with them...
Bus Simulator 21 releases September 7, 2021 for PC, PlayStation 4 and Xbox One and will also be playable on the new generation of consoles. Do not forget to check out our official store page for details how to wishlist or pre-order the game!