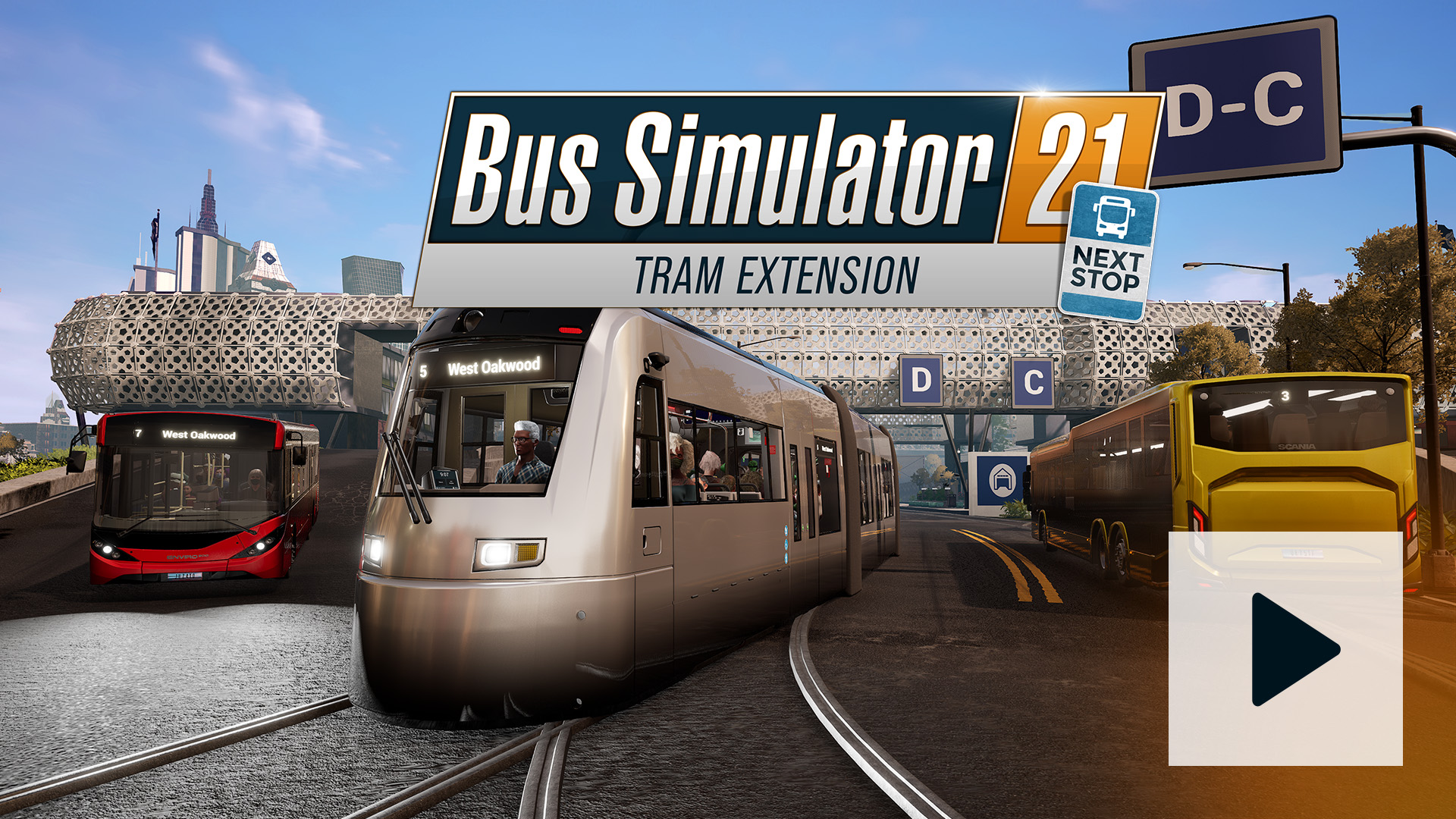 Once Angel Shores was known for its iconic cable cars. Bring the old rail network that still runs through the city back to life with your own brand-new tram fleet, and experience the city from a whole new perspective. Additionally, Seaside Valley has built a brand-new rail network that is just waiting for you to be put into operation.
With Bus Simulator 21 Next Stop – Tram Extension, your gameplay will be on rails – quite literally. This DLC gives you access to your own trams that you can operate, buy, and customize. Tram routes become available for you to plan and create. Additionally, there are also new story missions and driving events focusing on trams.
The Official Tram Extension includes:
The Angel Shores and Seaside Valley Tram Rail Network open to players
Tram Depots for your trams
A fully drivable tram model, including detailed cockpit, which is fully interactable
Tram route creation: a distinct type of route for trams only, fully integrated into timetables
Traffic interacts with trams: yielding and avoiding
New story missions on both maps
New driving events
Shared bus/tram stops
Owners of the Bus Simulator 21 Next Stop – Season Pass automatically have access to this DLC. Get it now and experience Bus Simulator 21 Next Stop to its fullest potential.
Where to buy the Official Tram Extension
The Official Tram Extension for Bus Simulator 21 Next Stop is available now both with the Season Pass and separately for PC, PlayStation and Xbox: