Bus Simulator 21
»

PC

»

January 28, 2022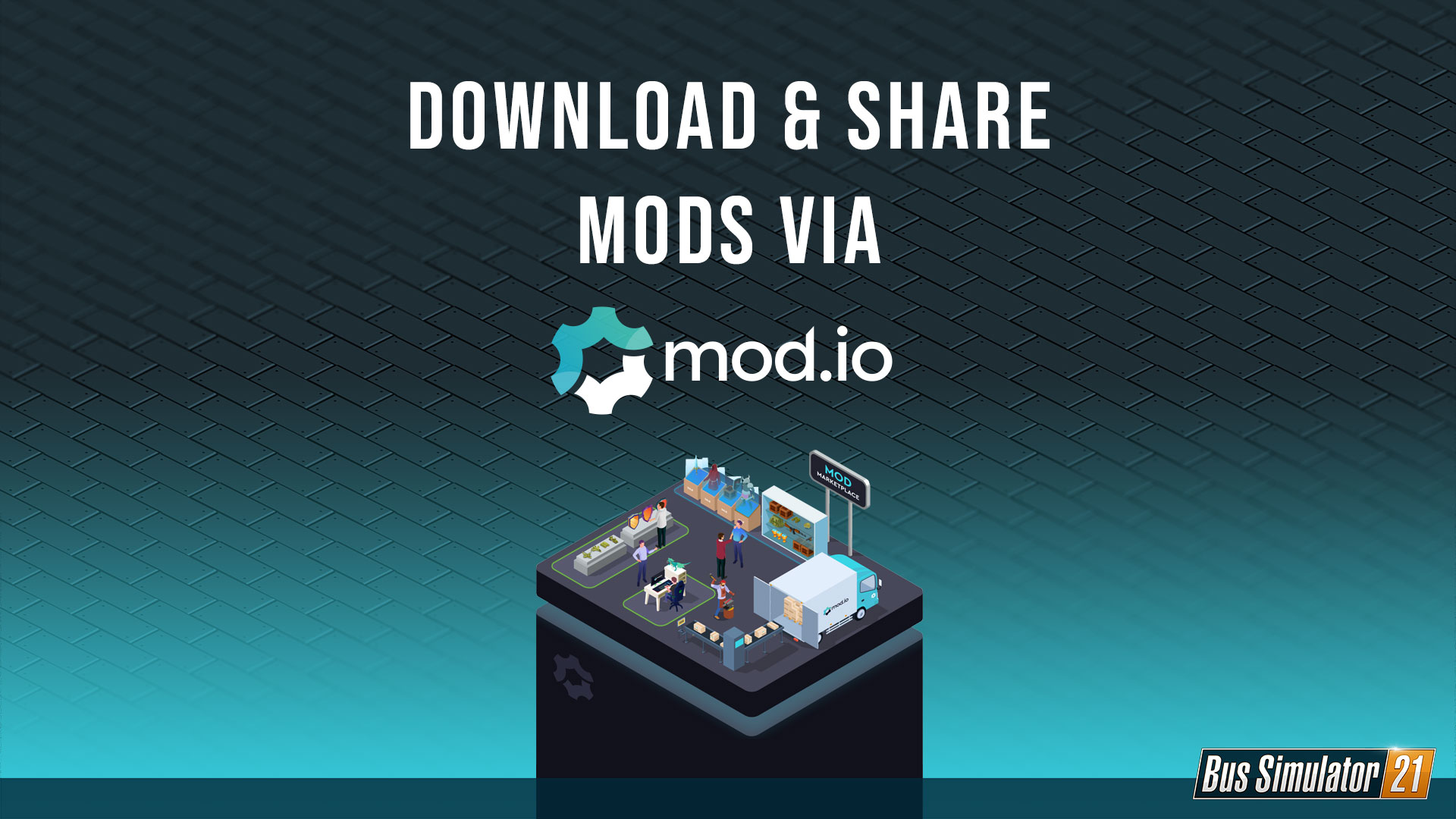 Hello Bus Drivers!
It's finally here! The Modding Kit for Bus Simulator 21 is now available for download on the Epic Game Store. With the help of the Modding Kit, you can start to create your own maps, buses, skins and decals for the PC version of Bus Simulator 21... right now!
To get started, please check out the Epic Games Store to download the Modding Kit for Bus Simulator 21.
We are also providing an extensive documentation so that all the questions you might have are answered in full.
Important notes about the Modding Kit
Because of technical reasons, modding is currently available for PC only. If it may be possible to make mods available on consoles at a later time can't be promised yet.
Please note that in Bus Simulator 21 the modding integration is being organized via Mod.io - instead of the Steam Workshop used by the predecessor. The in-game support for Mod.io was integrated into the PC version of Bus Simulator 21 with today's update.
Speaking of updates: We've released a fresh one for all platforms! Check out our dedicated page for more details and the patchnotes. We've fixed a bunch of issues, shipped brand new sounds of the eCitaro, added an ingame news system, and much more!
Get in touch with other modders!
If you want to discuss your modding projects or need help from other modders, we have prepared two modding forums for you:
We're looking forward to your amazing creations!
My game crashes at startup!
If you have previously installed custom skins (like the ONL, Friendly Fire, Spielesause, and others), the game might crash once you start it due to the incompatibility with the new mod system. We are working on a solution to provide them through other means.
In the meantime, we'd ask you to remove them from the game.
Head into the installation folder of the game. It can be found by right-clicking on the game in Steam, clicking on 'Properties', 'Local Files' and then 'Browse'. Then head into the 'BusSimulator21' folder, find 'Mods' folder and delete all the content of it.