Bus Simulator 21
»

PC / PS4 / XB1

»

August 23, 2021

Fellow bus drivers! Customization is important. We know that, you know that, everyone knows that. That's why we've greatly improved your options in Bus Simulator 21, allowing you to make things look exactly how you want them to - and that applies to both your character and your buses.

Today, we'll give you just a small insight into our customization tools while you can discover them all for yourself on September 7, 2021!
Choose your style!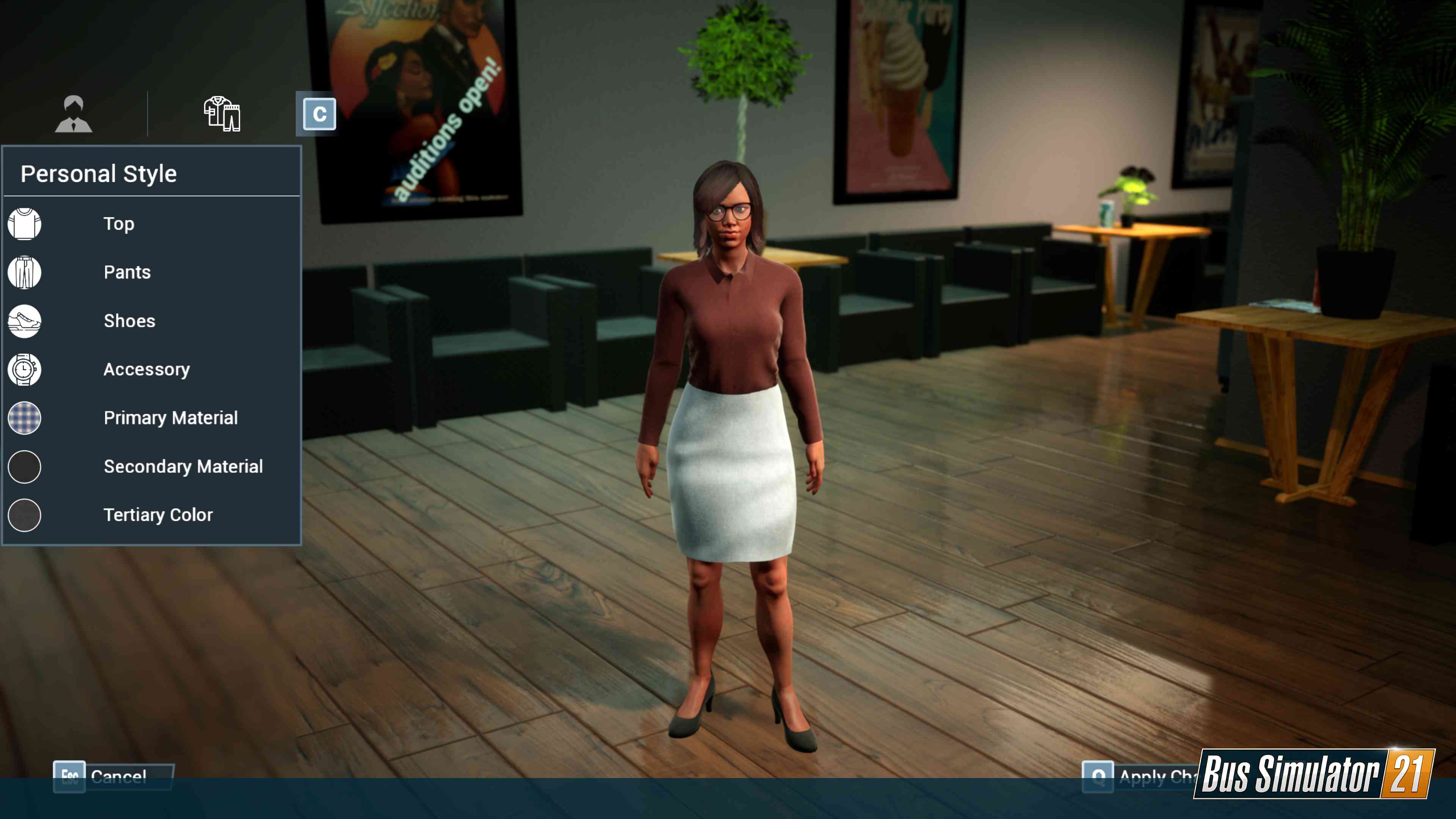 Right at the start of Bus Simulator 21, you can create your very own character. What body type do you want to have? How should your head look like? Which skin tone will your character have? Which hairstyle do you prefer? Will you have facial hair... or simply wear a mask? Wait, what will your hair color even look like? It's your choice.
In addition, you can of course also customize your clothing style. Choose your favorite top, pants, shoes and accessories - and pick the right color or material to dress up yourself for the next shift! All in all, there are more than 15,000 possible design combinations.
By the way: You can edit your character at any time in the main menu of the game.
Welcome to Paint Paradise!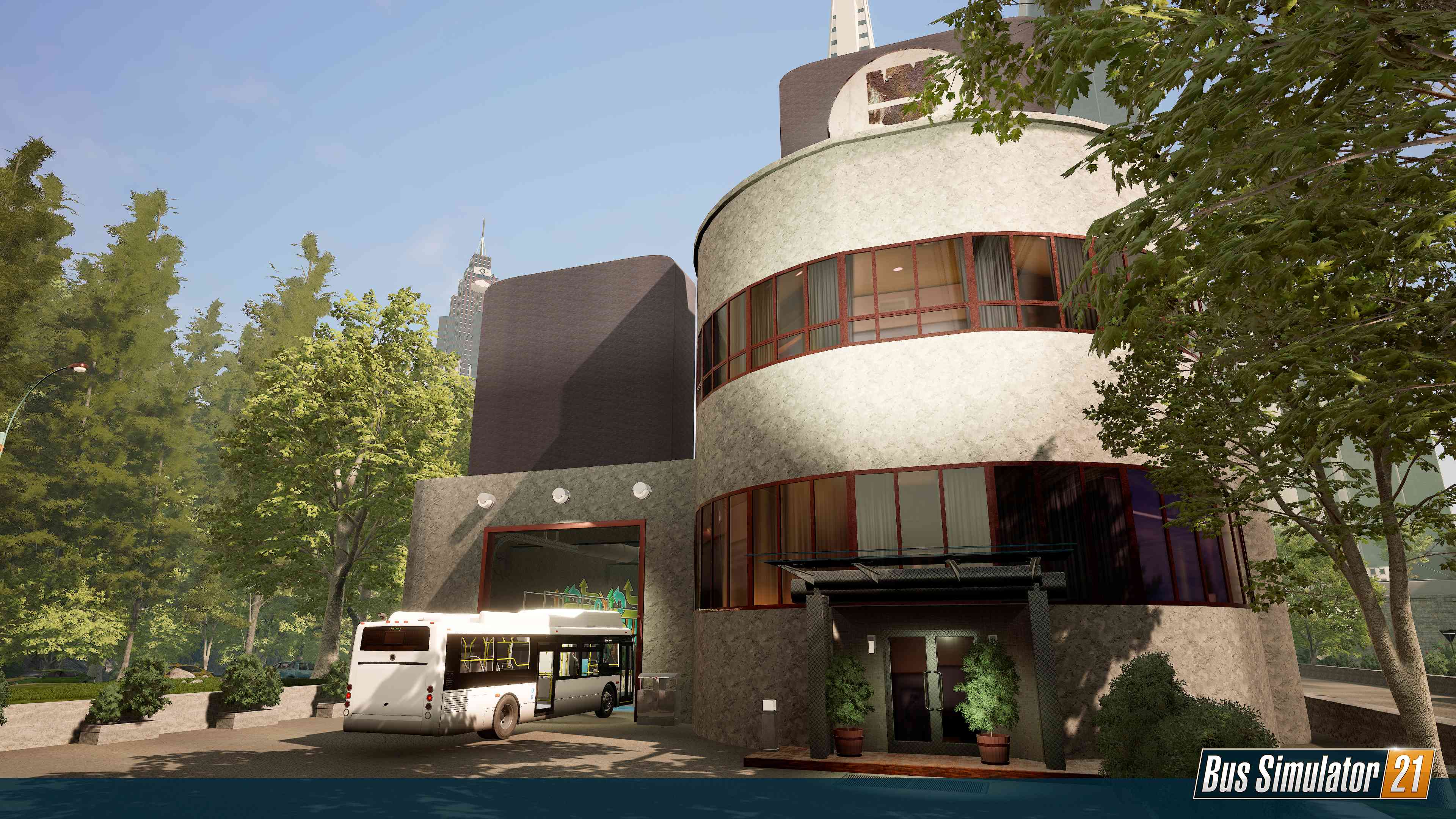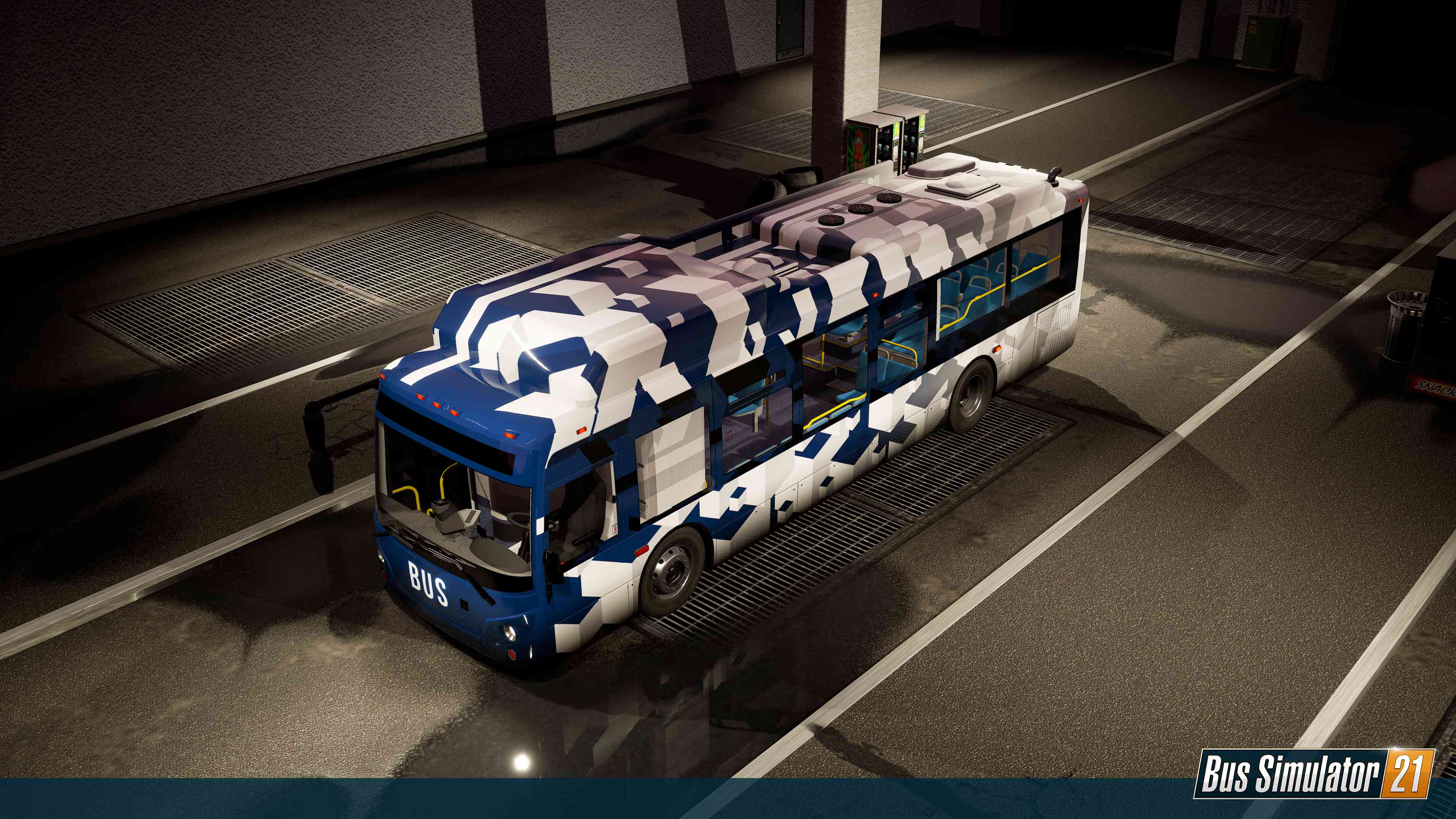 Even though Paint Paradise sounds like the perfect place for a vacation, it sadly isn't. However, it's still awesome! This is the paint shop at which you can freely design the appearance of all of your buses.
Choose your colors, put on some wraps, add new decals - or stick the bus on with advertisements. Of course, you can also change the interior of your bus! While a few of the designs are available right from the start, you can unlock even more by fulfilling side missions which will pop up on the map from time to time. Gotta catch 'em all!
No worries, you don't have to drive to Paint Paradise every time you want to change the appearance of your bus. This option is also available in the Garage tab in the menu.
From the Dealership to the Depot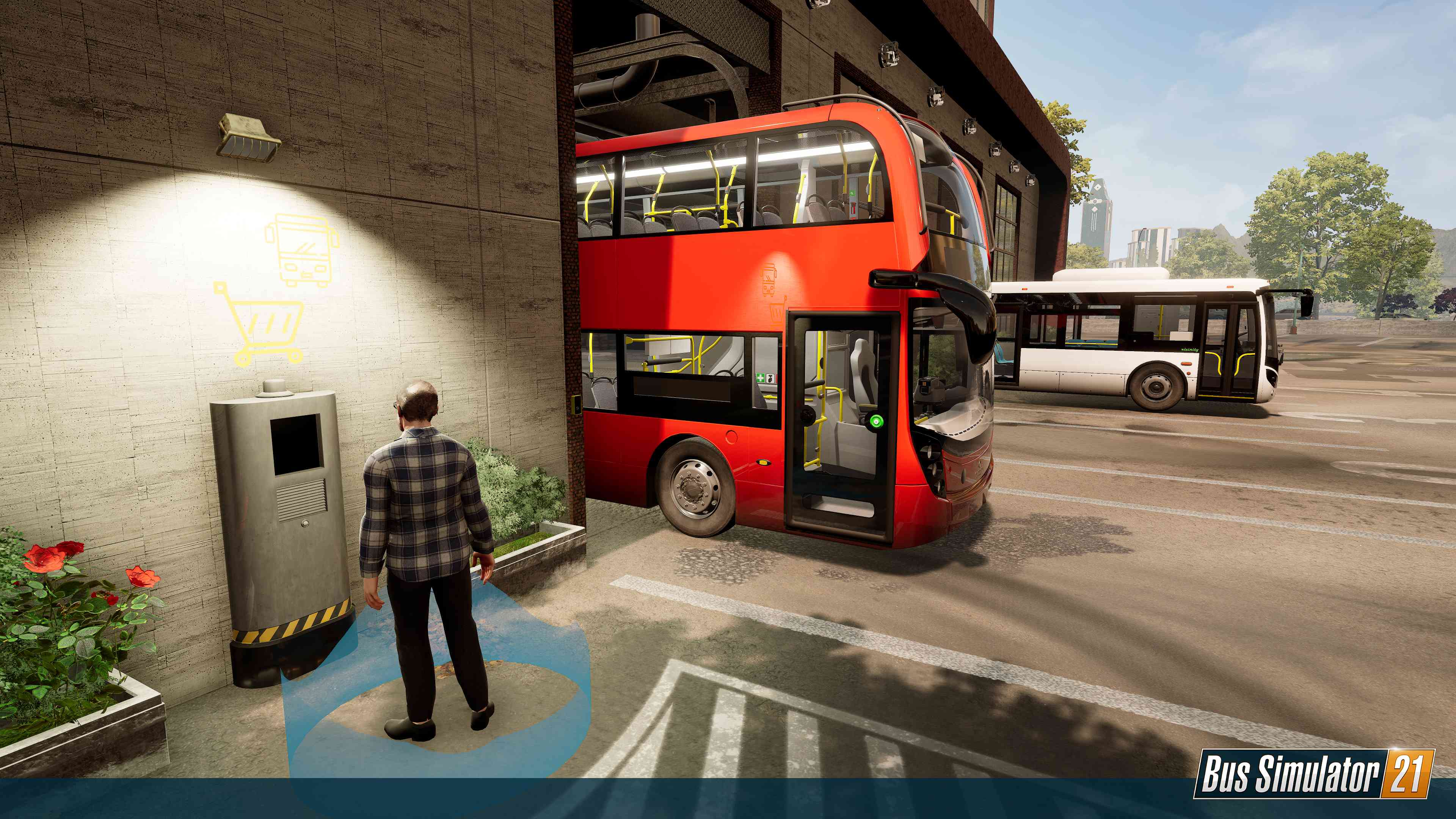 The B&D Bus Dealership is your reliable partner when it comes to purchasing new buses. Here, all kinds of buses are available so that you can add them to your fleet. To acquire a bus, simply head to the terminal at the main entrance of the dealership and select an unlocked bus!
After you've selected your bus, you are now able to test drive them around the dealership. We've put together a cone parkour and other obstacles for you to practice - and if the bus is to your liking, leave the dealership together with your bus and confirm your purchase. This will, obviously, only work if you have enough money for that... so work hard, buy hard, play hard!
The Depot is the heart of your bus company. Here, all of your buses are parked in the garage when they're currently not in use - and at the terminal, you can take a look at your collection and select them for a drive. Steve, your beloved co-worker who's always connected to you via intercom, is managing your fleet. If you've finished your work for today, you can drive into the depot and let him take over the rest. What's even cooler is the fact that you can even see your AI drivers come out at the start and head to at the end of their shift!
The dealership, the paint shop, the depots... all of these have multiple locations all around Angel Shores and Seaside Valley. And, that's nice, you can fast travel to them at any time.
Bus Simulator 21 releases on September 7, 2021!
That's it for today! You can try out all these features for yourself when Bus Simulator 21 releases on September 7, 2021 for PC, PlayStation 4 and Xbox One - and fully playable on PlayStation 5 and Xbox Series X|S. Do not forget to check out our official store page for details how to wishlist or pre-order the game.