Bus Simulator 21
»

PC / PS4 / XB1

»

September 22, 2021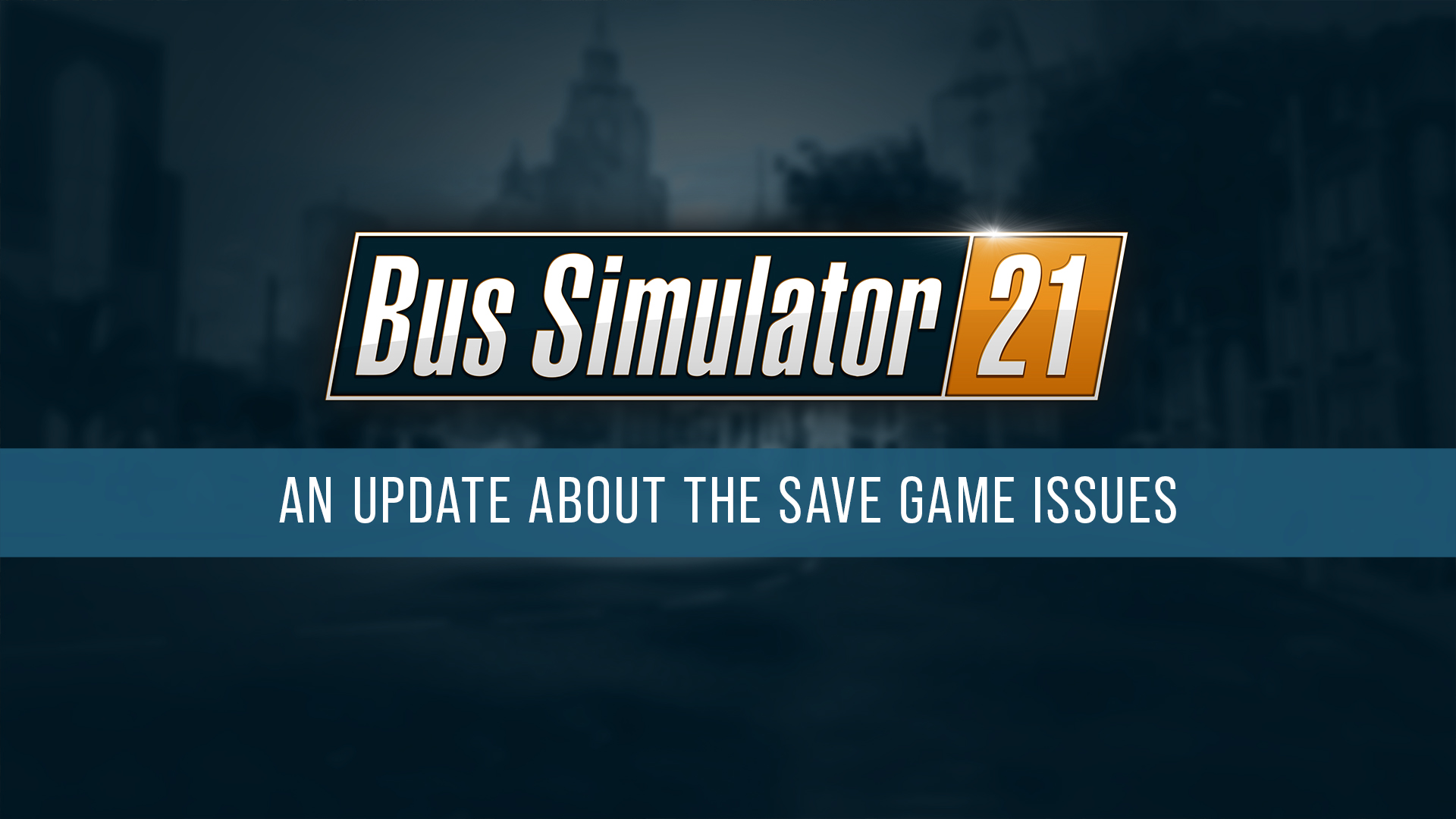 Hello Bus Drivers! Since the release on September 7th, we have observed a number of issues concerning the stability of save games. This includes both corrupted and seemingly blocked save games, leading to increased frustration among players as some of them have experienced this issue several times.
We've worked tirelessly to figure out what is leading to these faults and have carried out intensive research. Now we believe to have found a solution, which we will release soon in a future update. Until then, we have begun testing it together with our QA team.
What does the issue look like?
On PC and consoles, most reports describe the loss of player profiles, leading to the loss of levels. The most frequent issue concerns the complete loss of a company due to a corrupted save game.
In addition, some players have reported that their profile was displayed in the company two times – which in turn leads to missing rights to edit routes, buy buses and other options. The same behavior is usually the case when first joining a foreign multiplayer lobby.
Which issues can be resolved and what does it mean for me?
We have hope that the issue of save games with seemingly missing rights can be resolved. We highly recommend to keep your affected save games until the patch.
Save games which are corrupted are permanently lost and can not be restored. During our research, we found out that the save games are completely empty and nothing can be done against it. We know how frustrating that sounds, and we fully understand the disappointment you're feeling right now. We highly recommend waiting for the update to ensure that this issue doesn't affect you as well.
Can I somehow prevent all of this?
These issues can somewhat be prevented by changing your singleplayer save game to a multiplayer save game. However, keep in mind that in this case you are no longer able to obtain all of the achievements since a number of them can be achieved in singleplayer companies only.
We can not guarantee that this prevents the loss of save games in all cases. Please also make sure that a second player is part of your multiplayer lobby who has all rights and can invite you back to this save game and vice versa - should the save game corrupt for one of you or the missing rights bug happens.
When will the update release?
We have begun testing the update but can not provide an estimated time of release yet. First, we must successfully complete both testing and submitting the update before we are able to ship it to all of you. This can take some time as we want to deliver it to you without any additional problems and there might be an other update in between to tackle other issues as well.
Please stay tuned for further information in the days to come.
Thank you all,
Your Bus Simulator team