Bus Simulator 21
»

PC / PS4 / XB1

»

August 06, 2021

Fellow Bus Drivers! In Bus Simulator 21, we'll give you more control over your company than ever before. With several new management features and greatly improved mechanics from Bus Simulator 18, it's now your time to shine as the leadership figure of your future bus empire!

Today, we'll give you just a small insight into our set of features while you can discover them all on September 7, 2021!
A new, fresh map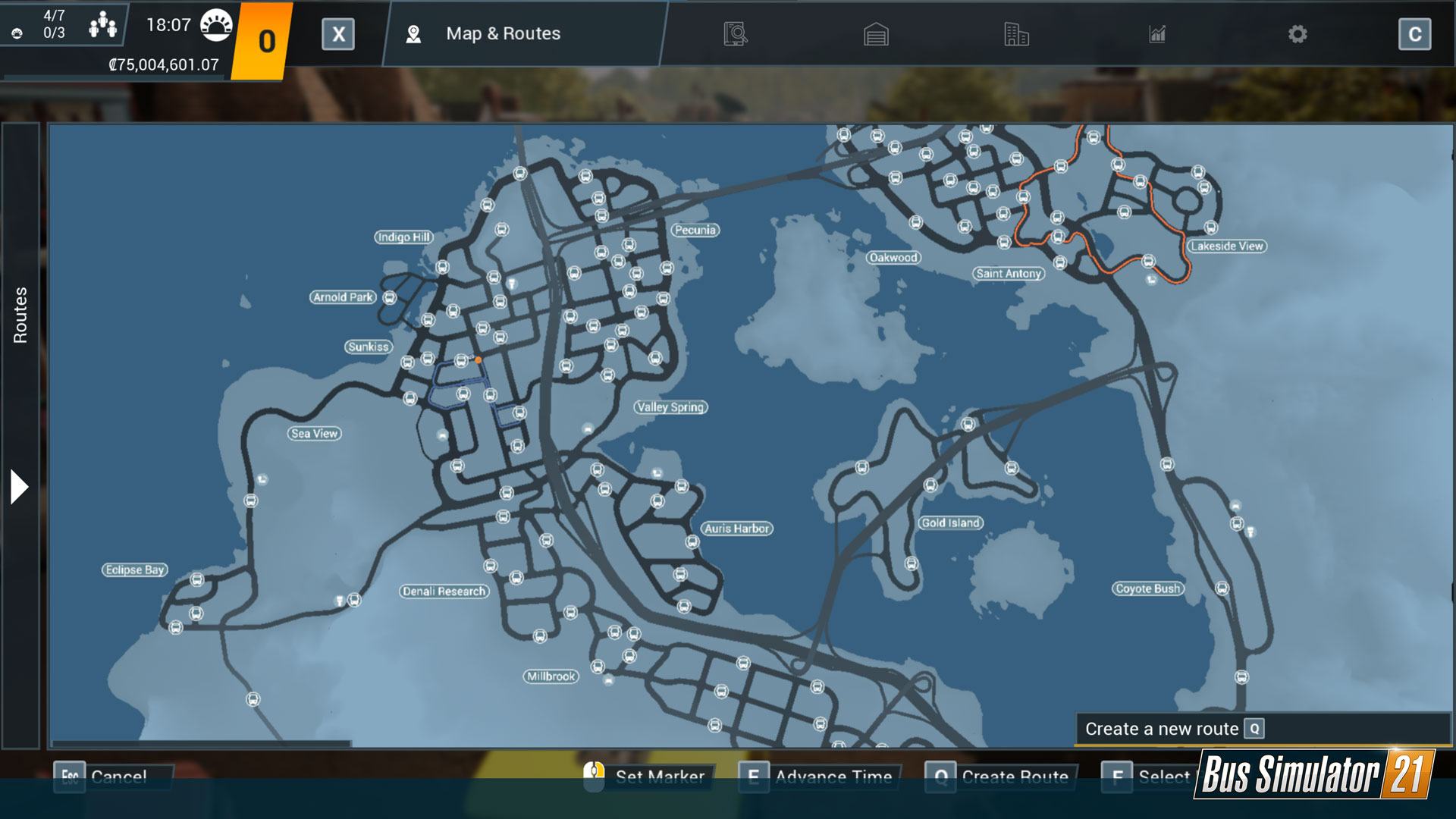 We've greatly improved our map in comparison to Bus Simulator 18. It has now a lot more simplistic layout while offering the same great overview as before. Our clean design makes it possible to see every street, every bus station and every district immediately - and even your AI bus drivers driving their routes. In addition, our dealerships, garages and paint shops are also clearly marked on the map. By the way: With such a huge map, you can of course fast-travel to every single place!
Not to forget: You can always advance time if you're not in the mood for the night, for example. Is the weather bad? Well, feel free to time skip to reach a sunny day.
Demand System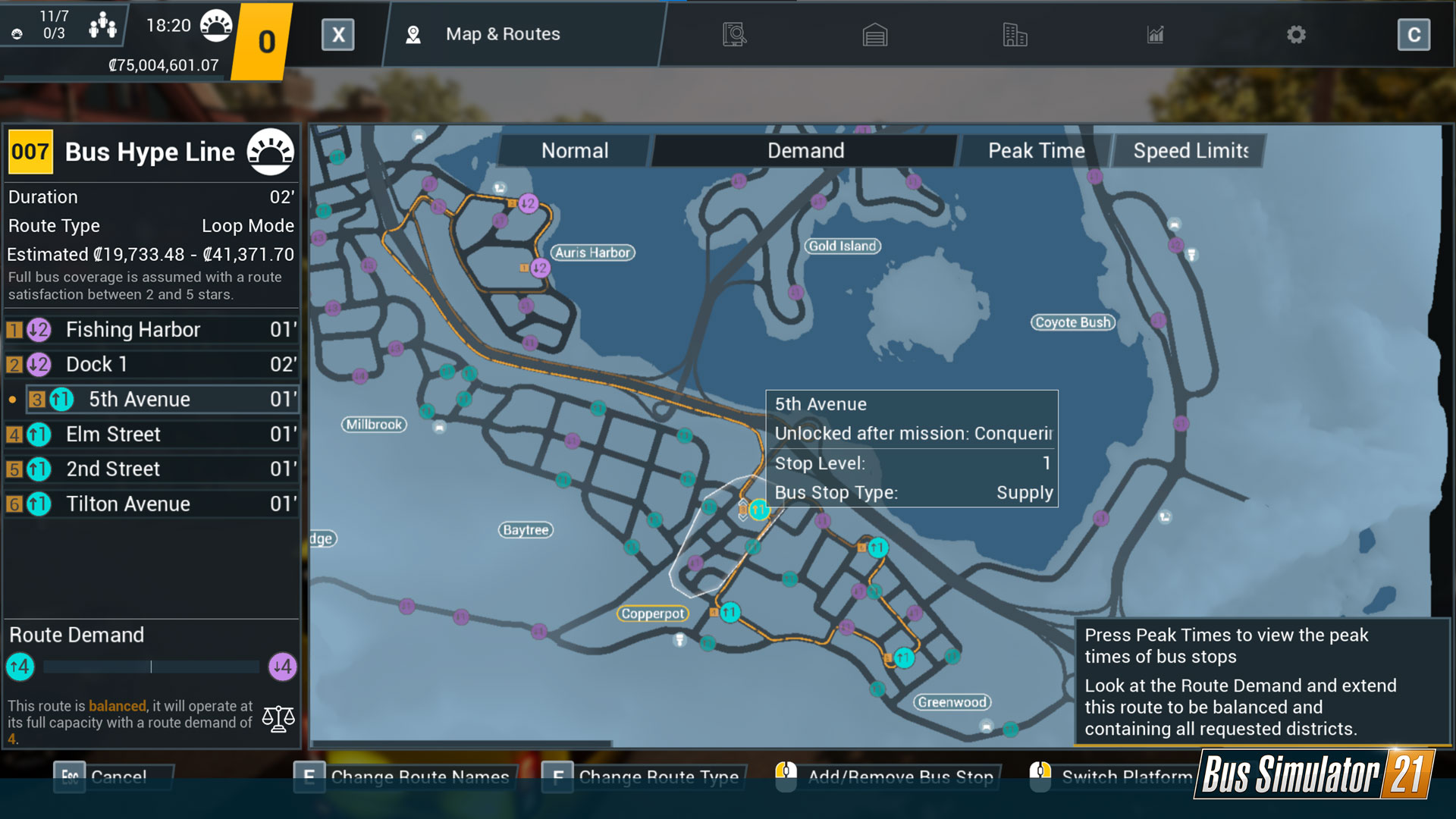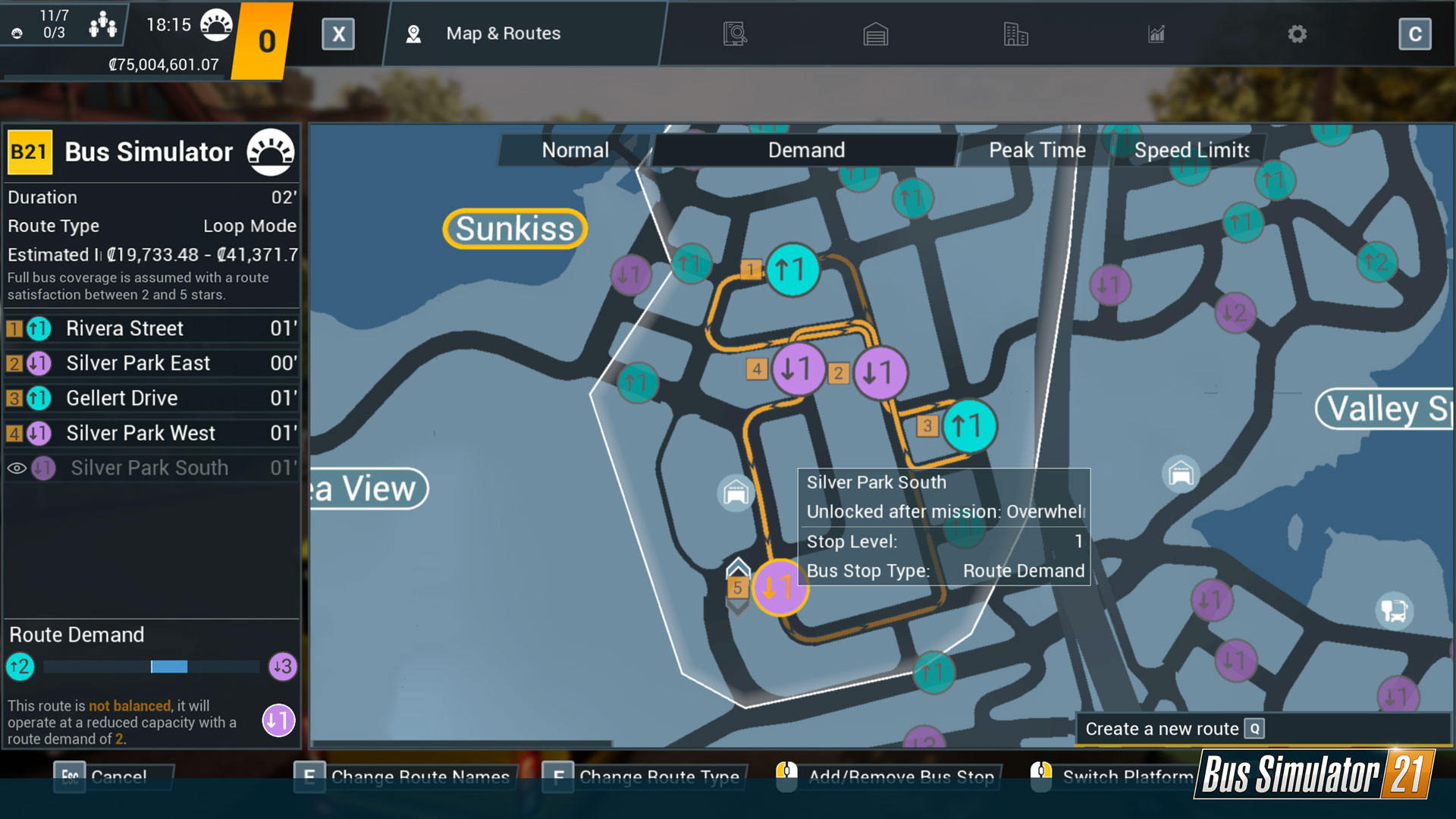 Every route is highly customizable and offers a lot of depth for all our expert players. We're providing you a completely new management feature with the demand system: Every station has a different amount of passengers entering and leaving your bus - and to have an optimal operation ongoing, you should balance your route for full capacity. Should you achieve perfection, this will improve your payday as well. Should you need more information for your optimization efforts, look at the menus for peak times and speed limits as well!
By the way: Of course, you can change route names, route number (three digits!), route type and the platform as well.
Timetables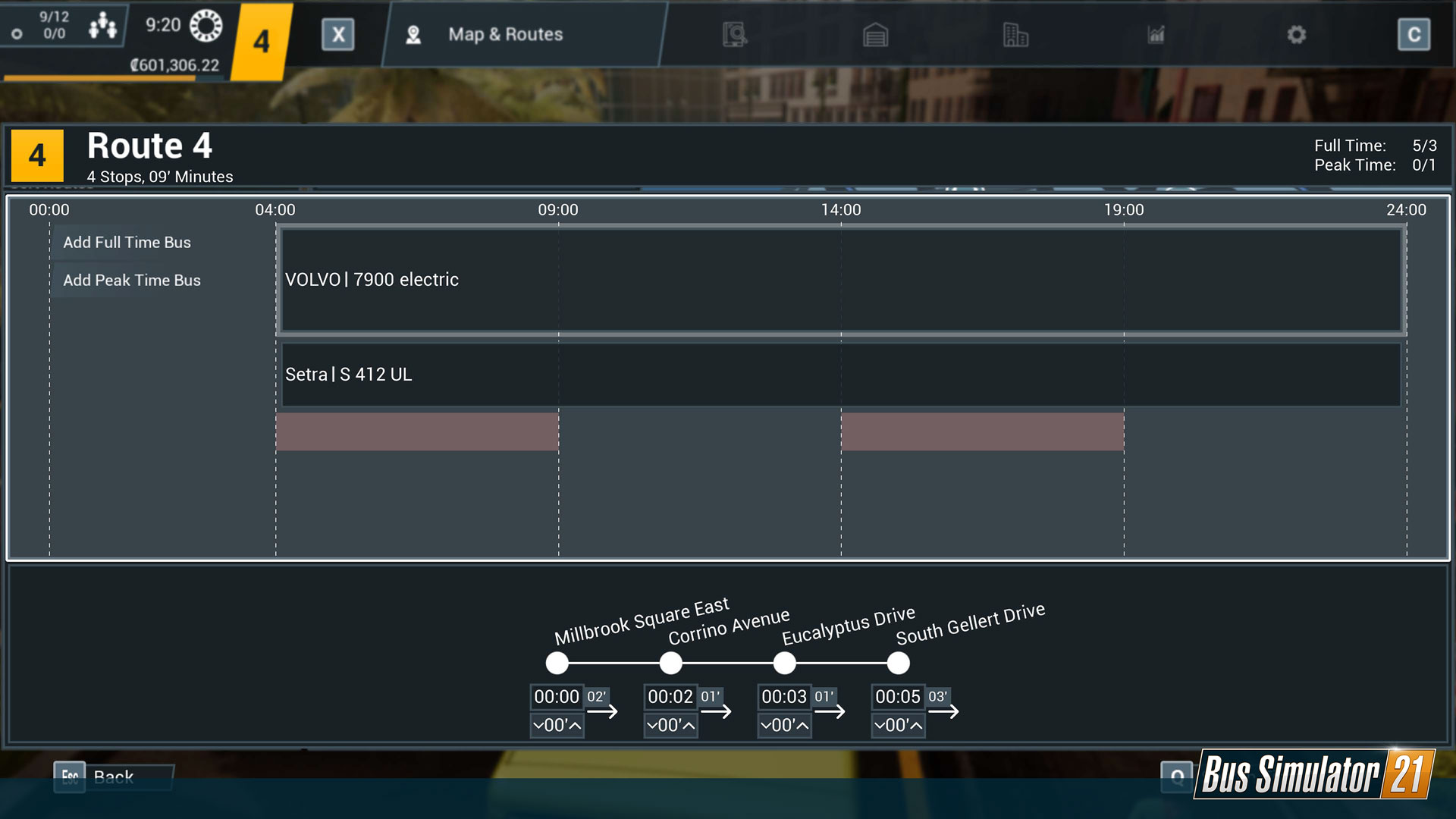 Speaking of demand: Different stations have a different demand at different times of a day. For example, suburban areas have their peak time in the morning as lots of people want to get to work in downtown - while in the afternoon, many of them want to get back home, therefore causing higher demand in downtown.
In our new timetable - also a new management feature! - we'll give you the opportunity to add full time buses and peak time buses, while also changing the time a bus needs to reach their next destination. You see lots of buses waiting at a red light, causing a delay? Maybe you should adjust their timetable so that these hurdles are already included, precautionary.
Paydays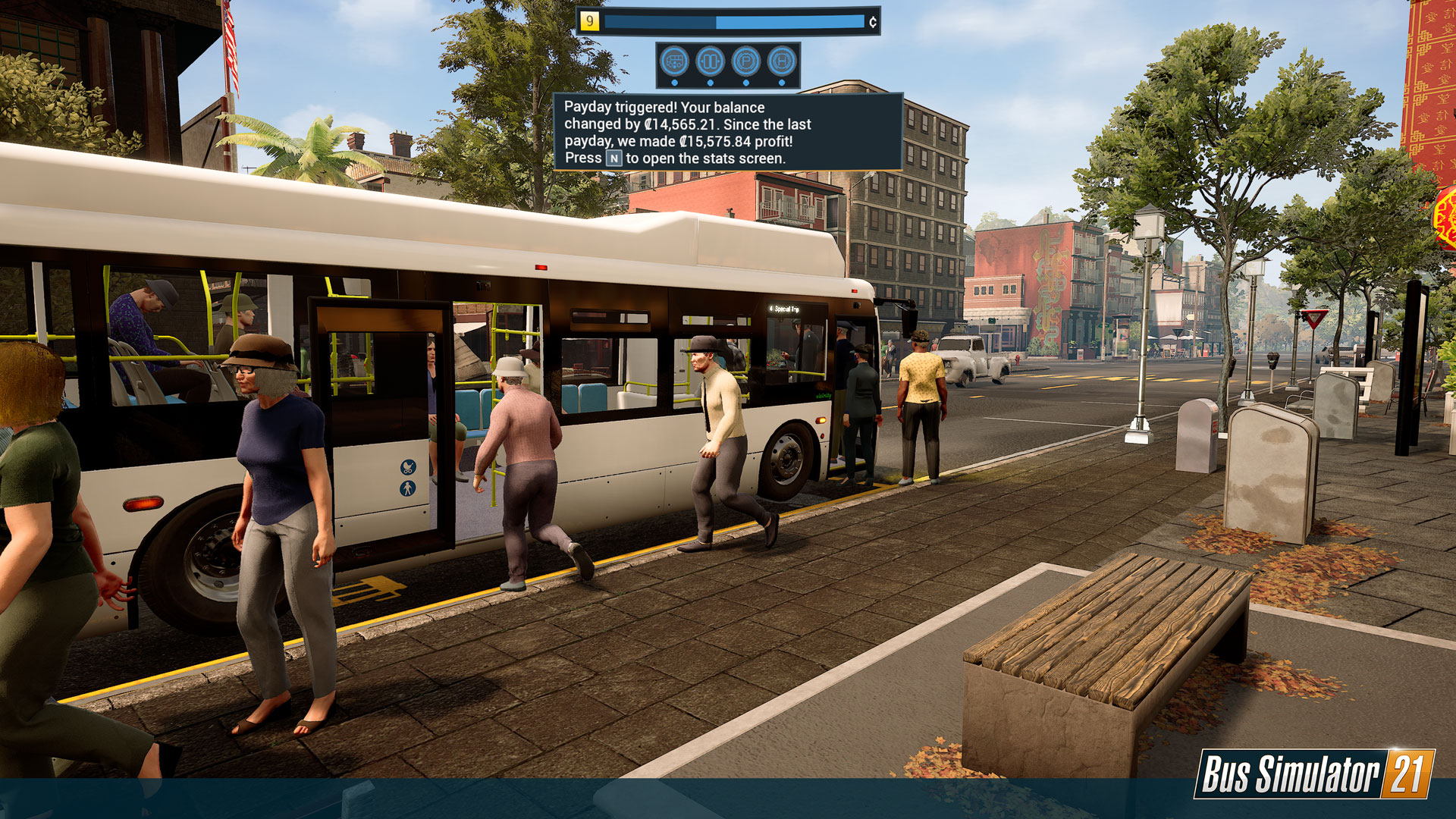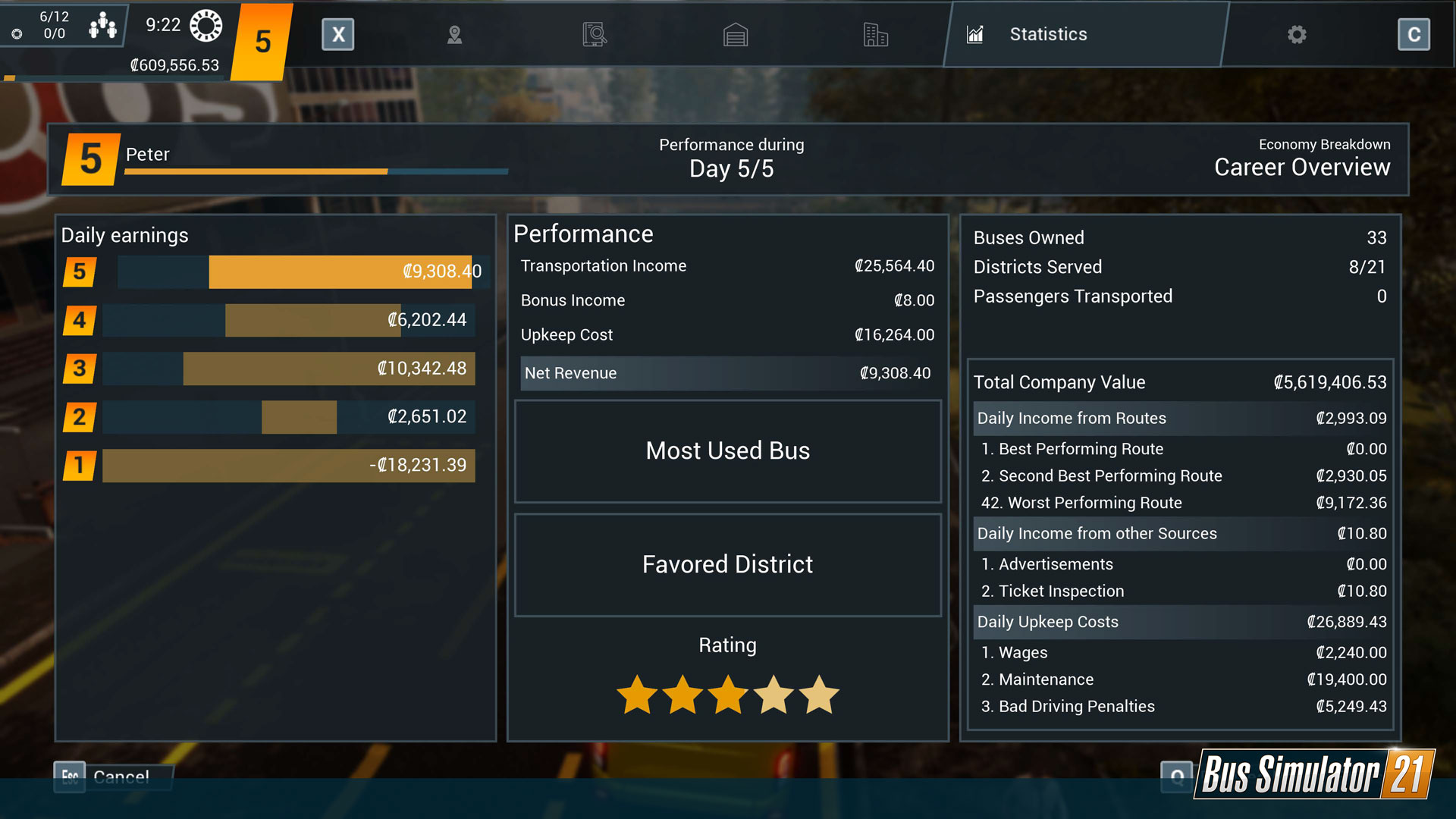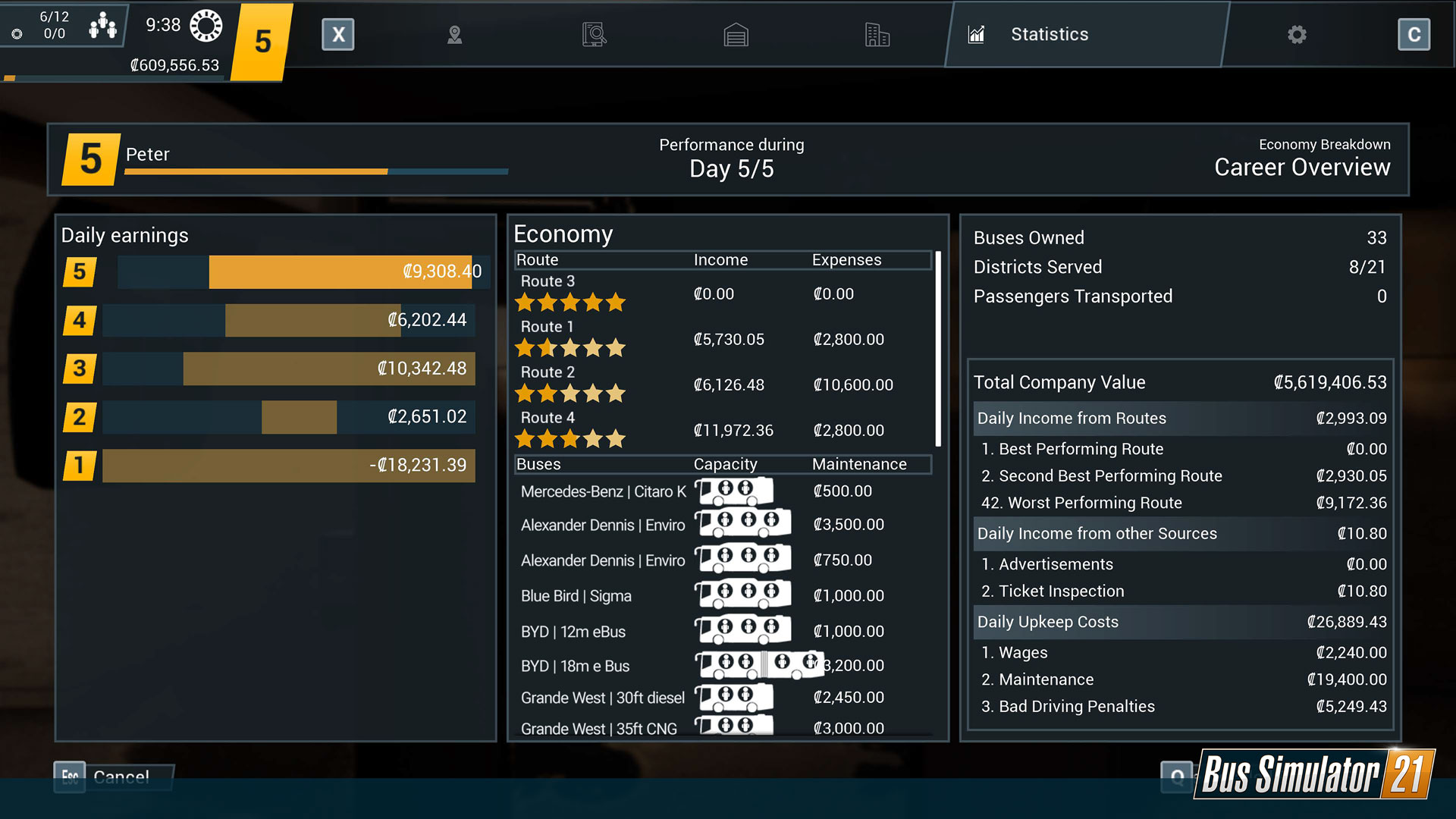 Hard work needs to be rewarded. We agree! After reaching a new career level, a payday is getting triggered which is calculated by a number of factors. How much income did your different routes generate - based on demand satisfaction, peak time adjustments and bus stop level? How high were the upkeep costs? How expensive are wages, how many penalties did you collect for bad driving, how high are the maintenance costs? You can find all these details in our statistics menu if you want to go more in-depth!
Continuous Driving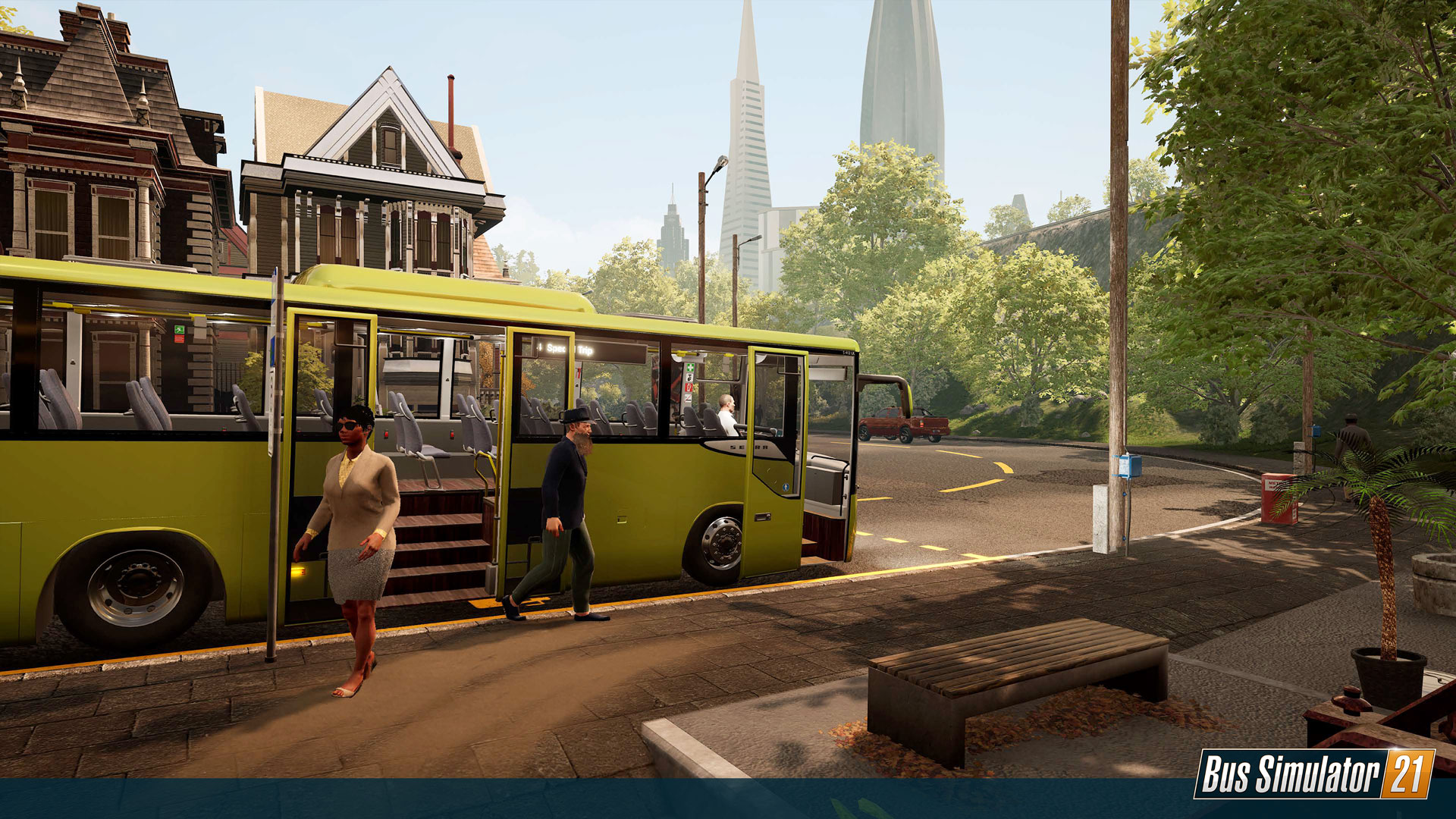 The employees of your company will drive all routes themselves - but of course, you can drive every bus yourself as well! I mean, after all, we're a Bus Simulator. Should you decide that you're rather in the mood to explore the world, you can just leave the bus and call for a colleague to take over the bus. After staying away for too long from the bus, this will be automatically done, by the way. You can of course also take over buses from your employees by fast-traveling to them via the map or simply entering them at a bus station.
Nice detail: Your AI colleagues drive by the schedule you have set in the timetable, and you can see them at the stops at their designed times.
Bus Simulator 21 releases on September 7, 2021!
That's it for today! You can try out all these features for yourself when Bus Simulator 21 releases on September 7, 2021 for PC, PlayStation 4 and Xbox One - and fully playable on PlayStation 5 and Xbox Series X|S. Do not forget to check out our official store page for details how to wishlist or pre-order the game. Go, grab your friends and set up a group already - we're only a few months away!