Bus Simulator 21
»

PC / PS4 / XB1

»

June 4, 2021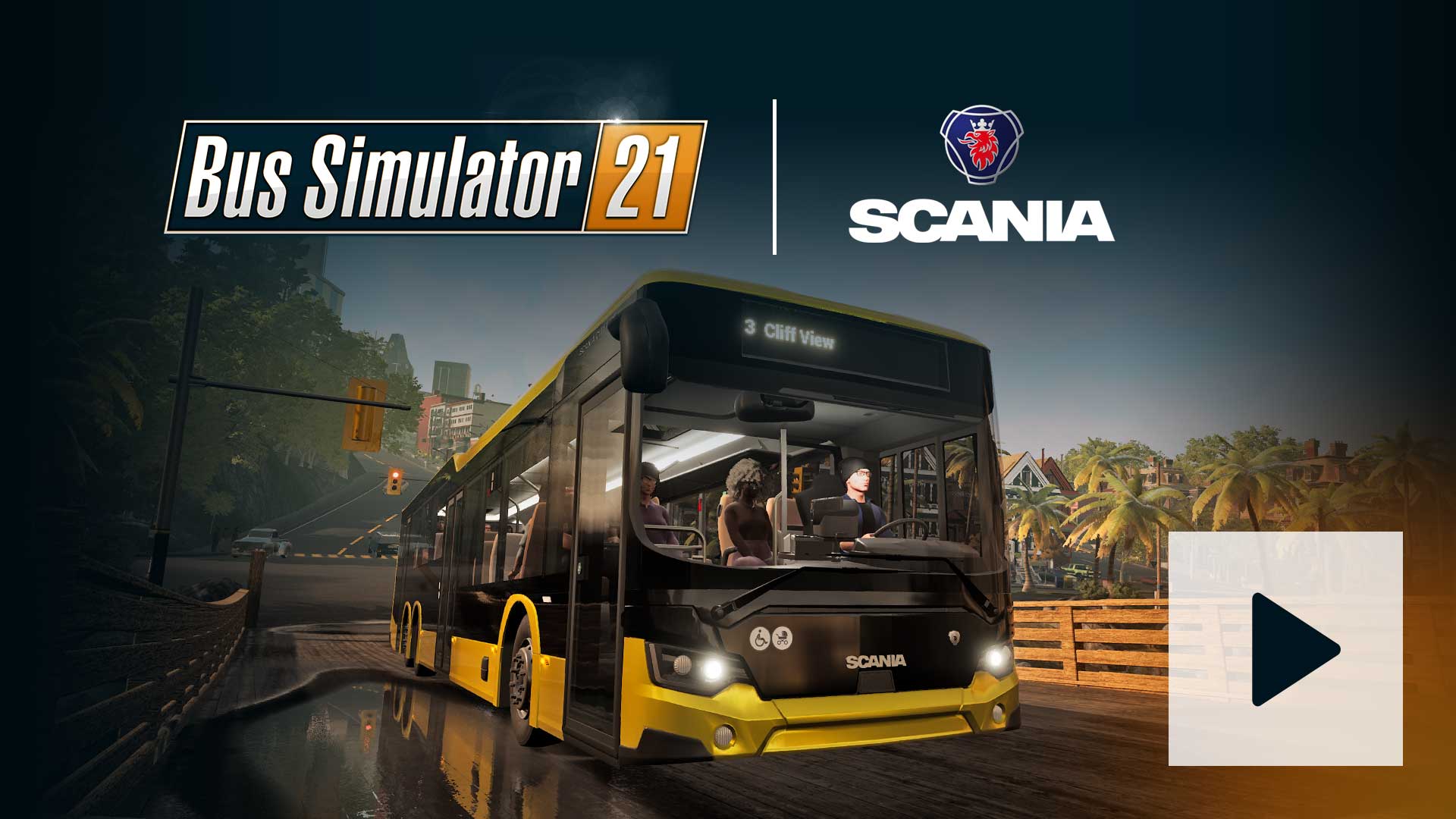 Fellow Bus Drivers, are you ready for a truly amazing announcement? Alright, let's make it happen: For the very first time in the history of the series, the world-famous Swedish bus manufacturer Scania will join Bus Simulator 21 as an official license partner!
You probably didn't expect this banger of a news, did you? Surely, you can feel the excitement over here as we are deeply honoured to team up with the amazing folks at Scania. Together, we will bring two buses at once into the game!
Feel the spark!
Scania will enrich the game with two e-buses, both representing absolute must-haves for your electric fleet. What's better than transporting passengers AND helping the environment at the same time?
Let's begin with the Scania Citywide LF 12m which is definitely the perfect fit for the streets of Angel Shores and Seaside Valley, our two maps in Bus Simulator 21. Silent, effortless, emissionfree - can it get any greater?
Oh yes, it can! In addition, the Scania Citywide 14,8m will also be part of Bus Simulator 21! It will be added to the game for free (yes, FREE!) as part of the Day One Patch on all platforms. Make sure to download the Day One Patch right at launch to enjoy this beauty of a bus!
Show me the buses, please!
Okay, wow - the hype about Bus Simulator 21 is truly justified, isn't it? I bet on it. If you want to see both Scania buses in action, make sure to check out the trailer above and the screenshots below!
Bus Simulator 21 releases September 7, 2021 for PC, PlayStation 4 and Xbox One - and is fully playable on PlayStation 5 and Xbox Series X|S. Do not forget to check out our official store page for details on how to wishlist or pre-order the game!