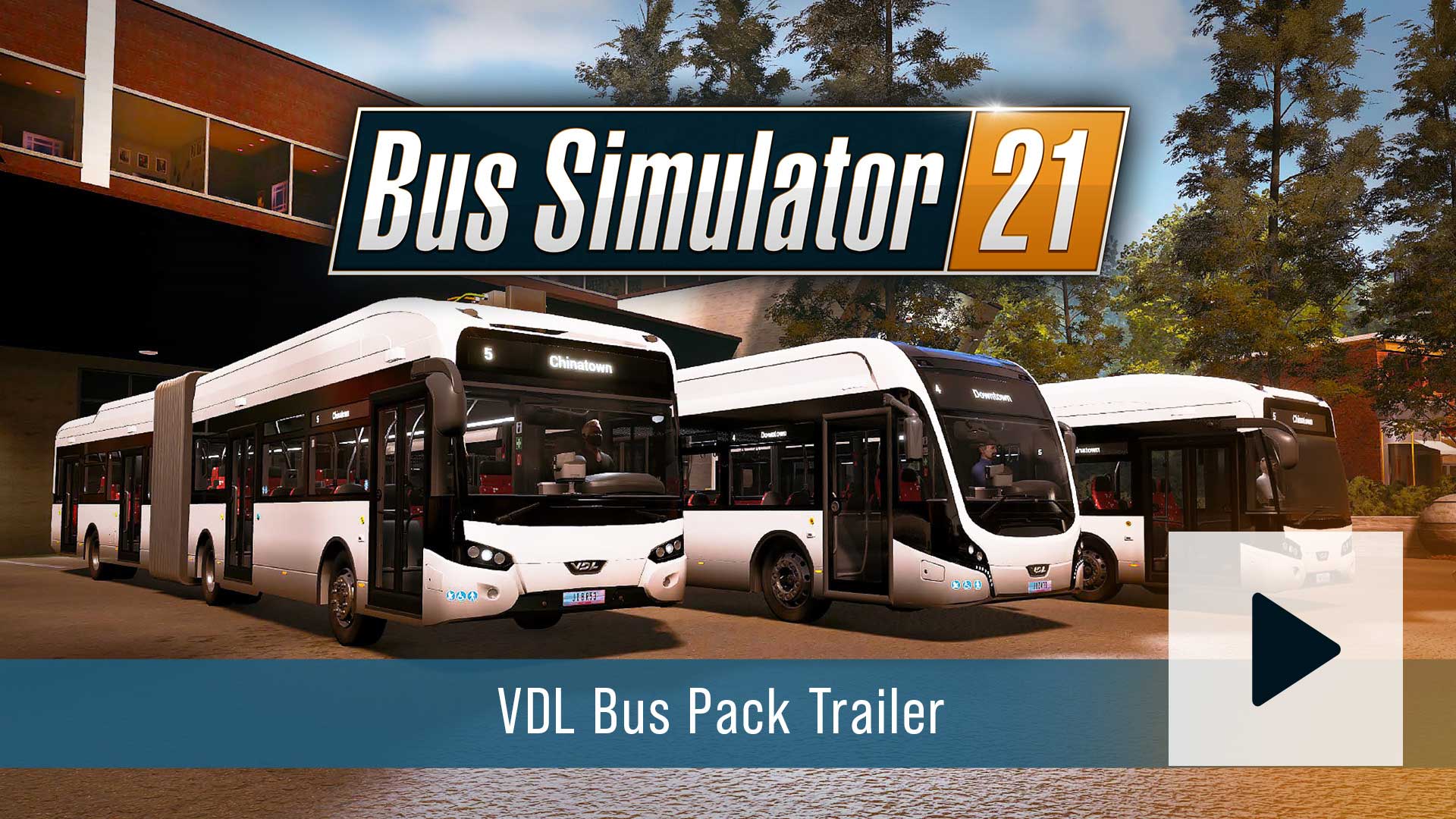 A brand-new bus brand for Bus Simulator 21! With the VDL Bus & Coach Pack DLC you can look forward to get behind the wheel of officially licensed bus models from the Dutch manufacturer VDL Bus & Coach for the first time in the history of the game series!
The DLC includes three Citea buses as well as 5 new interior designs for your bus fleet:
Citea SLF-120 Electric: A maneuverable 40-foot e-bus with 2 axles, 3 doors and a capacity of up to 92 passengers.
Citea SLFA-180 Electric: This 60-foot electric articulated bus is equipped with 3 axles and 4 doors and can accommodate up to 145 passengers.
Citea SLFA-181 Electric (BRT design): An electric articulated 60-foot bus which features 3 axles and 4 doors and a maximum capacity of 143 passengers. The stylish BRT design with its closed wheelhouses makes this vehicle a valuable contribution to a modern city image.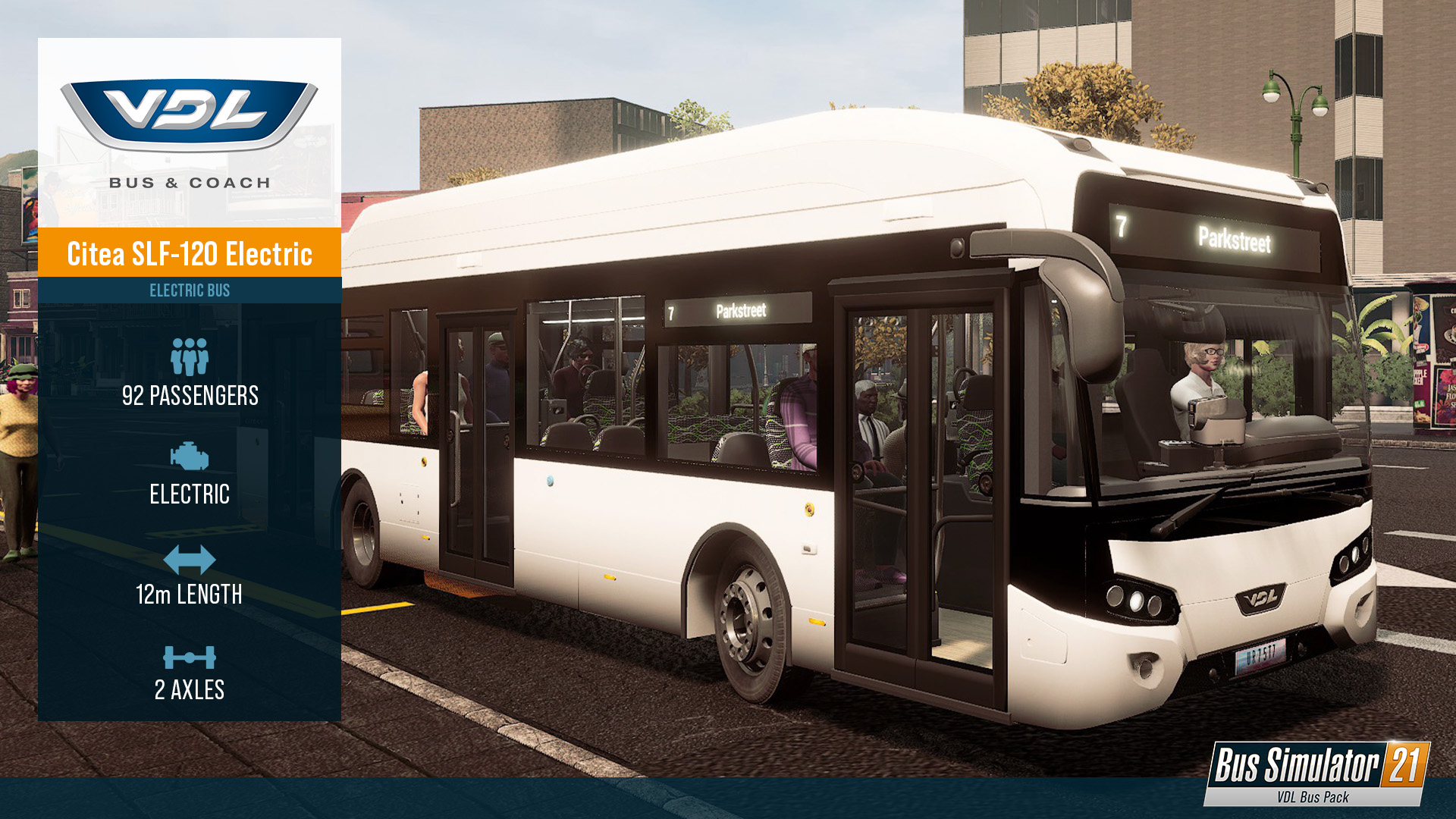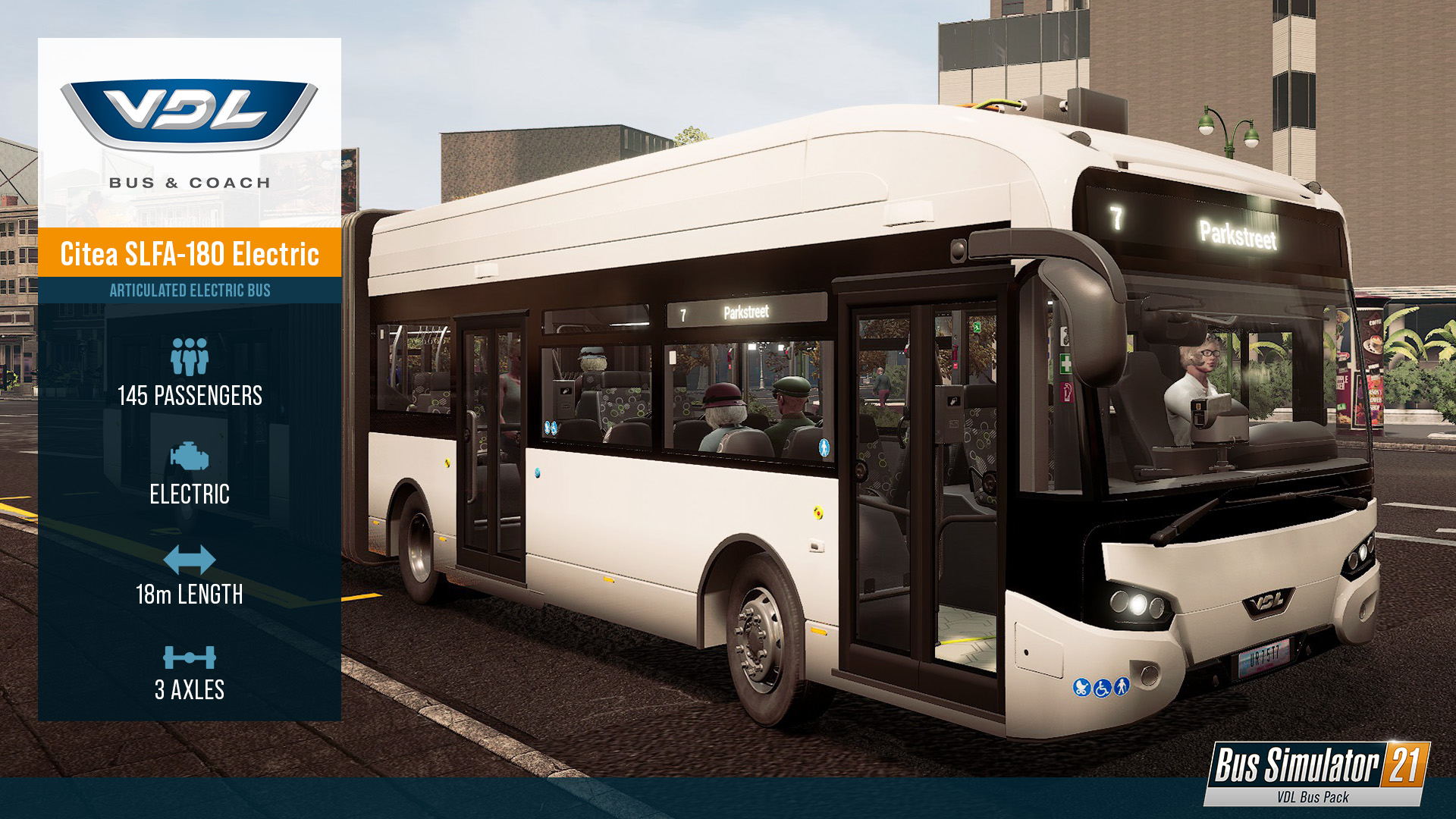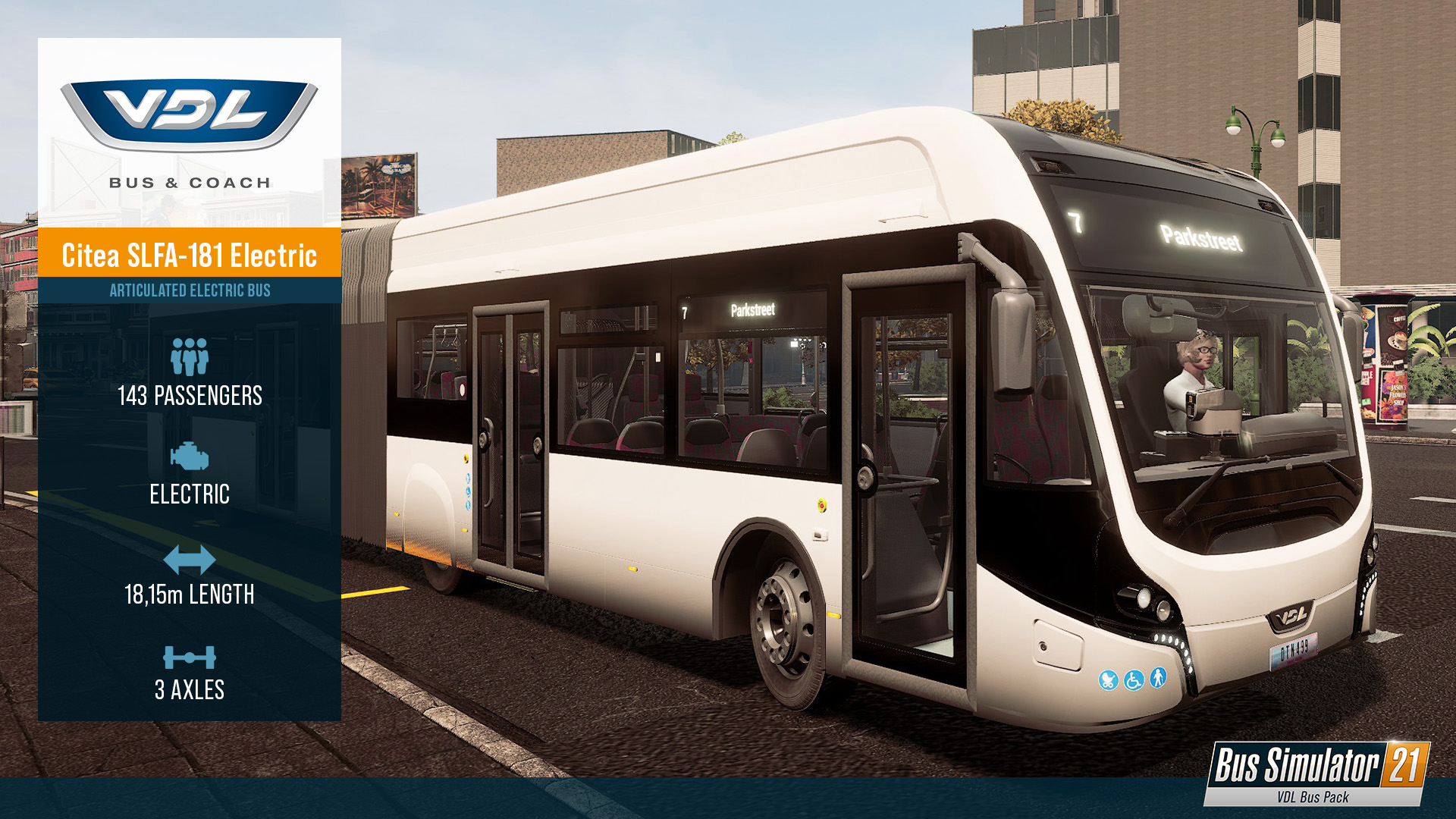 Where to buy the VDL Bus Pack for Bus Simulator 21
The VDL Bus & Coach Pack DLC is available now for PC, PlayStation and Xbox: