Bus Simulator 21
»

PC / PS4 / XB1

»

June 25, 2021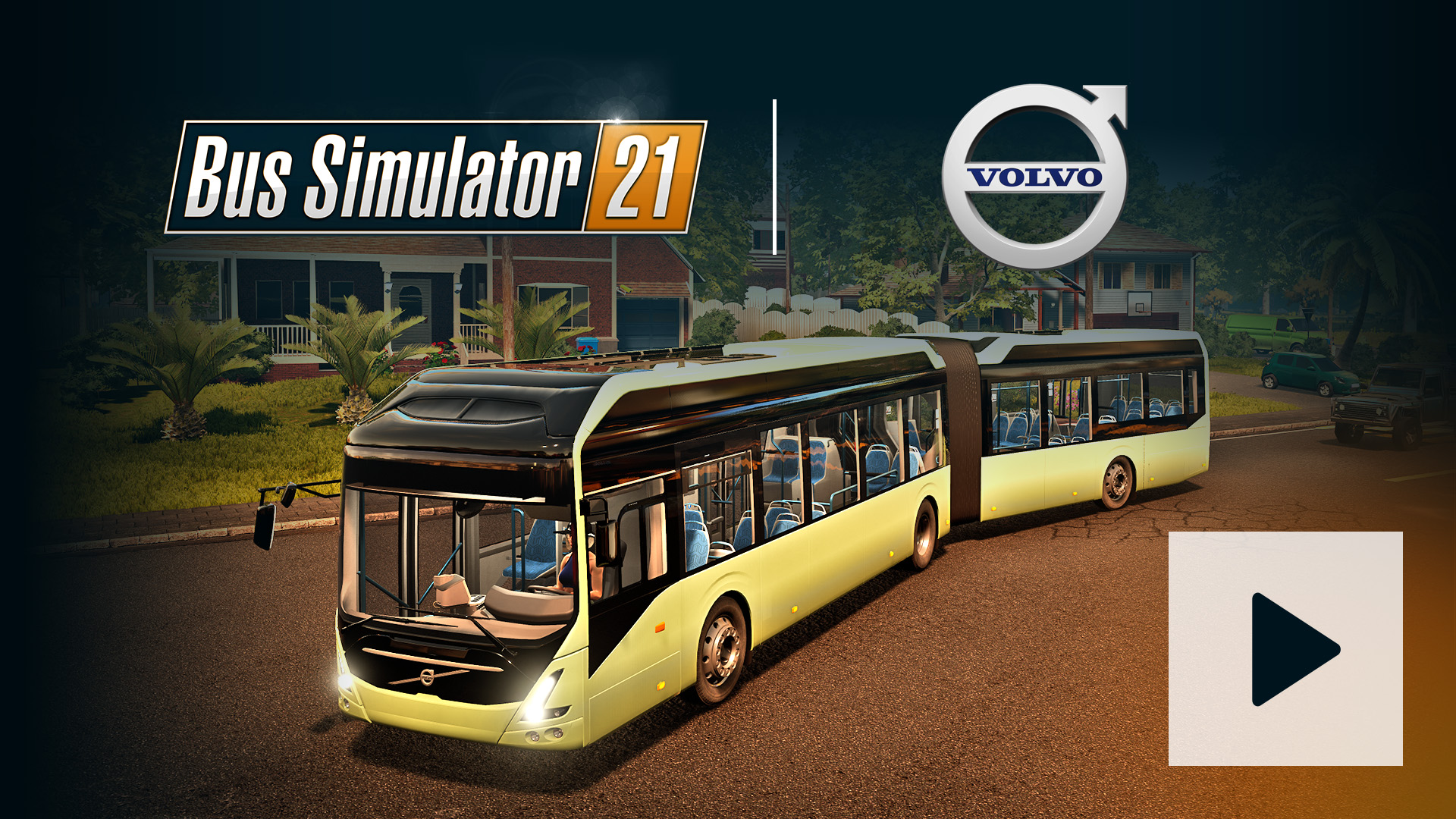 Fellow Bus Drivers, there was one more yet to come: We're pleased to announce that - for the very first time in the history of the series - the Swedish bus manufacturer Volvo will join Bus Simulator 21 as an official license partner!
Volvo represents our last to-be-revealed license partner and will join the other nine official brands in the game. With two bus models from Volvo coming to Bus Simulator 21, it's a hell of a way to complete the brand family!
They see me rollin', they lovin'
Both Volvo models are powered by electric motors to ensure an emission-free drive through the vibrant districts of Angel Shores. Oh, we haven't told you which models will join the game exactly, have we? Sorry, the excitement is simply through the roof...
First, we have the Volvo 7900 Electric with a total length of 39,37 feet (12 m) and a height of 10,76 feet (3,28 m), offering room for up to 95 passengers. With the Volvo 7900 Electric Articulated, our second model, you can transport even more passengers: 150 in total! With a height of 10,89 feet (3,32 m) and a length of 61,35 feet (18,7 m), it's slightly taller and much longer than its non-articulated counterpart.
Revolution, Evolution, Volvolution
Wanna see our two Volvo models in action? Make sure to check out the trailer above and the screenshots below!
Bus Simulator 21 releases September 7, 2021 for PC, PlayStation 4 and Xbox One - and is fully playable on PlayStation 5 and Xbox Series X|S. Do not forget to check out our official store page for details on how to wishlist or pre-order the game!